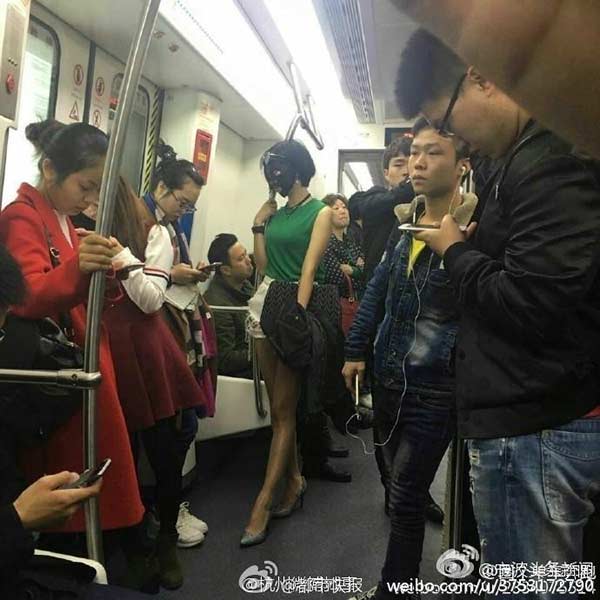 The female rides the subway. [Photo from Weibo]
Don't get time for beauty treatment due to busy schedule? Well, here's a female who has found an ingenious way to squeeze time.
A woman was spotted riding the subway wearing a black facial mask in Ningbo, Zhejiang province, reported news.china.com on April 9.
The photos of her appearing on subway and bus stations with the mask on her face taken by passersby have gone viral on social media.
In a short video clip posted online, a middle-aged woman is heard saying that the woman gave her a shock when she saw her in black mask on subway.
Explaining why she was wearing the mask, the female, who works for a foreign trading company, said in an interview that was staying up until late night to finish her work and that was making her look awful. But the main reason was that her wedding was coming up and she wanted to look her best before the big day.
Since she didn't have time to take care of herself at night, she came up with the idea of using the facial mask on her way to work. She said she never thought her decision will grab so much attention.
She added that looking good was more important than worrying about people's reaction.