In today's trending, sperm banks advertise for donations with iPhone 6s as lure, man invents hair-washing machine, giant 8-ton tofu unveiled, and drones ensure delivery within an hour of purchase.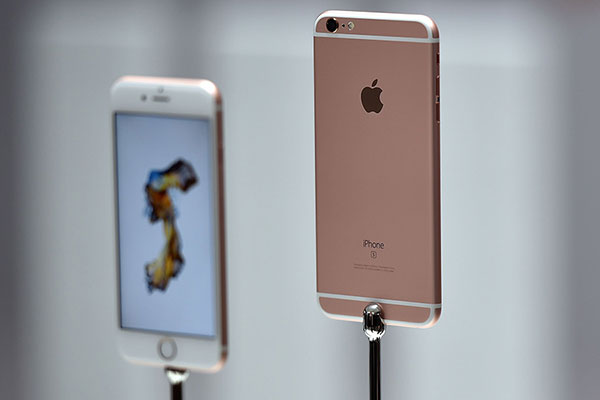 iPhone 6s. [Photo/Apple Inc]
Donate sperm instead of a kidney for an iPhone 6s
The joke goes that some Chinese people would donate a kidney for an iPhone 6s, but perhaps something less costly - sperm - might get you one too. A sperm bank in Central China's Hubei province said it would reward donors with an iPhone 6s on its official WeChat account on Sept 14, Changjiang Times reported.
By 5:00pm on Monday, the WeChat message had been read 1,379 times. Two more sperm banks in Shanghai also posted similar advertisements in the following days, read over 400,000 times. However, the report did not say how many men had actually provided sperm donations after reading the WeChat posts.
"We are looking for donors aged between 22 to 45. 5,000 yuan ($785) will be paid for 40 ml sample of semen(the iPhone 6s is priced at 5,288 yuan on the mainland)," the Hubei Human Sperm Bank posted beneath a photo of an iPhone 6s.

The social media posts have stirred controversy, with some saying sperm donation is a public welfare undertaking which should not be motivated by commercial gain, while others think it was a good way to encourage more to donate.
The recruitment of sperm donors has been difficult, said Doctor Zhu, with the Hubei Sperm Bank, as sperm banks are not allowed to advertise on social media.
China has strict rules on the founding and managing of sperm banks, allowing only one in each province. Lack of sperm donations has been a major issue at all 18 centers nationwide.