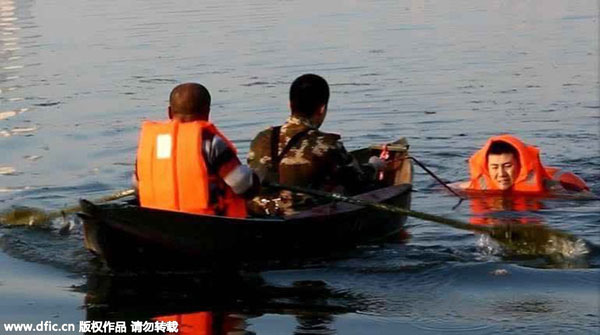 A man was rescued after falling into a river in Jilin, Northeast China's Jilin province, April 1, 2015. Photo not related to the story. [Photo/IC]
Man rethinks suicide due to water pollution
A man abandoned his suicide attempt after realizing the water in the river he wanted to drown himself in was filthy, reported Qianjiang Evening News.
The 48-year-old man surnamed Liu sustained large losses in his business this year which made him want to end his life. But the moment he dived into the Yiwu River, in Yiwu, Zhejiang province, he regretted his decision.
"The water is foul and disgusting," he said.
The man then swam in the river downstream for several kilometers until he was saved.
That's all for today's trending, do check back tomorrow for more!