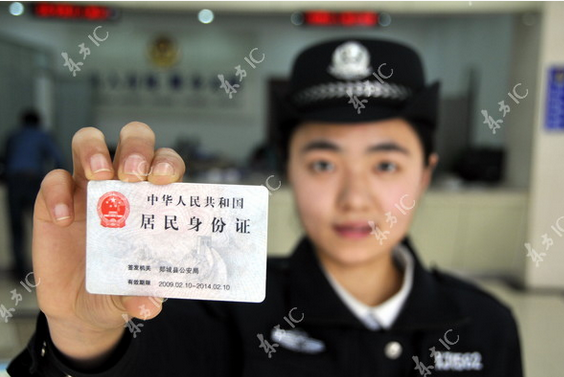 A policewoman shows an ID card. [Photo/IC]
Man claims outlaw's ID card as his own
A man in Enshi, Hubei province, lost his own ID card and accidentally picked up one from the street. He found the photo on the ID card resembled his own so he used it to buy a train ticket and tried to fool the conductor and security inspectors.
On Monday, when he was inspected by police at a train station, he had difficulty in remembering his ID card number which raised police's attention who took him to the police station.
Initially, he spent a lot of time trying to persuade the police that the ID card was definitely his. But under questioning he later admitted that the ID card did not belong to him. Instead of releasing him, the police charged the man with rape. It turned out the man on the ID card was wanted for rape. The man from Enshi knew he was in trouble so he began trying to prove that they had the wrong man. The police finally believed him after an investigation but still held him for seven days for illegally using somebody else's ID card.
That's all for today's trending, do check back tomorrow for more!