Authorities euthanize nine alpacas imported from Chile after virus discovered, drug dealer sells narcotics to policeman, teachers make the wrong call, and man lands in big trouble over ID card claim.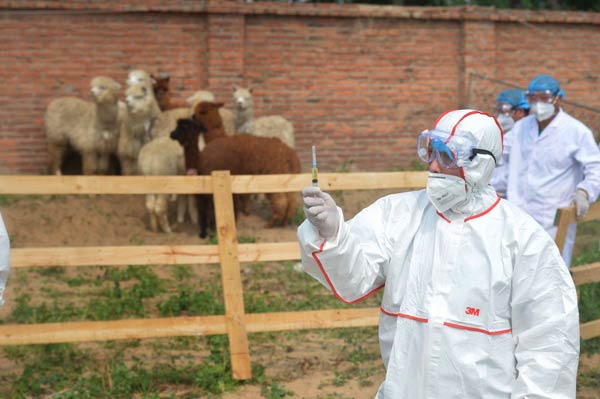 Workers from the bureau prepare to euthanize the alpacas. [Photo/CFP]
Alpacas put to death
Nine alpacas imported from Chile were euthanized in Beijing on Wednesday after they were tested with a virus, Beijing News reported.
Three of the alpacas had Q fever and the rest carried bovine viral diarrhea, according to Beijing Entry-Exit Inspection and Quarantine Bureau.
Alpaca is the prototype of caonima, a mythical creature created by Chinese netizens. As caonima sounds like dirty words in Mandarin, many joke about the animal and make it an adorable symbol.
Next up: Drug dealer caught selling illegal substance to police.