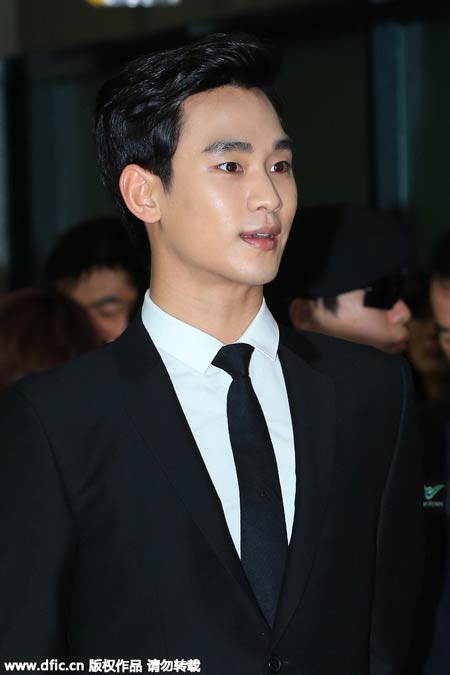 A photo of Kim Soo Hyun, the South Korean actor in the TV hit drama "My Love from the Star" that has captured the hearts of many young women. [Photo/IC]
Too handsome to be true
Usually, it would be a pleasant surprise to find that your blind date is exceptionally handsome or beautiful. However, in this case, a blind date was so handsome that the woman he was meeting ran away!
A 29-year-old woman surnamed Liu ran away immediately without saying hello to her blind date when she saw how unexpectedly handsome he was, Chutian Metropolis Daily reported on Monday.
She told the reporter, "He is so unbelievably handsome that I feel it's unreal to have a blind date with a man who looks like a celebrity, even though I was informed in advance that he was really good-looking."
The man said he is used to dressing well because he learned dancing as a child, but that he is also a tough man.
That's all for today's trending, do check back tomorrow for more!