In today's trending, a loader transports students over flood waters, horoscope-themed container hotels, an 81-year "oak tree marriage", and a blind date that's too handsome to be true.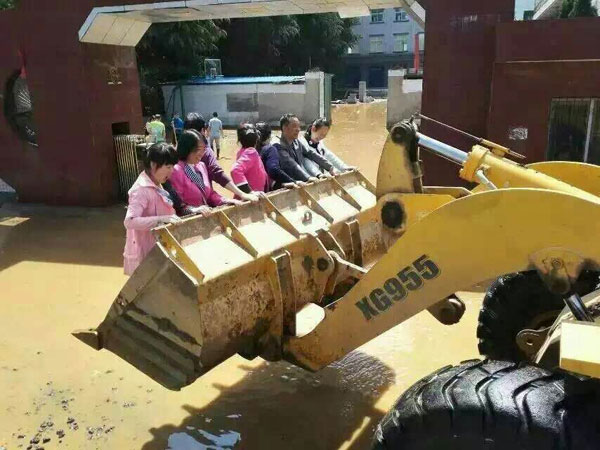 Students and teachers are ferried across flood waters by excavator. [Photo/CFP]
Loader moonlights as a ferry
A sudden heavy downpour flooded the city of Shangluo, Shaanxi province on Friday.
As a result, the area in front of the door of a middle school was submerged in half a meter of water, making it difficult for teachers and students to get to school.
Fortunately, thanks to somebody's brainwave, a loader was used to carry the students and teachers over the flood waters.