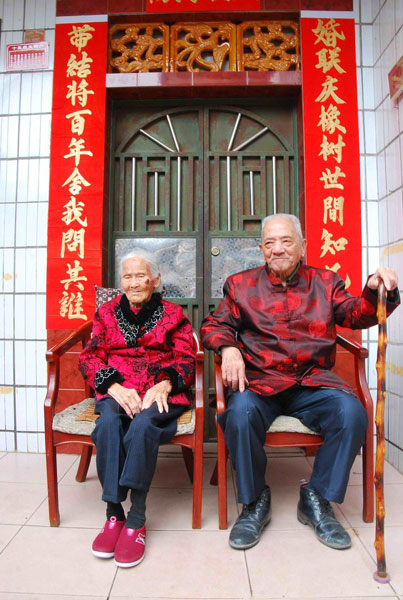 Husband Pan Tianci who was born in 1919 and wife Gaodi who was born in 1920. [Photo/CFP]
Married for 81 years
A couple who were born in 1919 and 1920 has spent 93 years together and been married for 81 years in Heyuan, Guangdong province, Guangzhou Daily reported on Monday.
According to their 67-year-old son, his mother joined his father's family as a child bride when she was two. Then his father married his mother when he was 15 and they have been together ever since. Now they have four generations of 15 people making up the whole family.
Marriages that have lasted more than 80 years are called oak tree marriages. According to the report, there are only seven couples who have oak tree marriages, making Pan and Gao's marriage extremely rare. On Sunday, the village held an anniversary party to celebrate the happy long-lived couple.
Ever been on a blind date where your date was too handsome? One woman experienced this, in our final story today.