Woman searches passengers for lost phone, rubber duck records whole picture of the water diversion project, passenger opens plane's door to get air.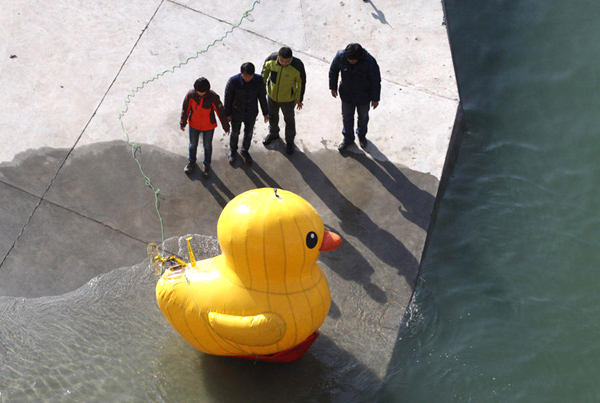 The rubber duck is launched into the canal. [Photo/qq.com]
Duck to play role in water documentary
An air-filled yellow rubber duck was launched into a canal in the middle route of the South-North Water Diversion Project on a journey to record the whole picture of the mega project, according to the microblog of China Central Television (CCTV).
CCTV said it will turn the video footage captured by the camera-equipped duck into a documentary, to record the water diversion project. The project, which is designed to pump 9.5 billion cubic meters of water from the Yangtze River to the parched north of China, started providing water to cities in the north on Dec 12.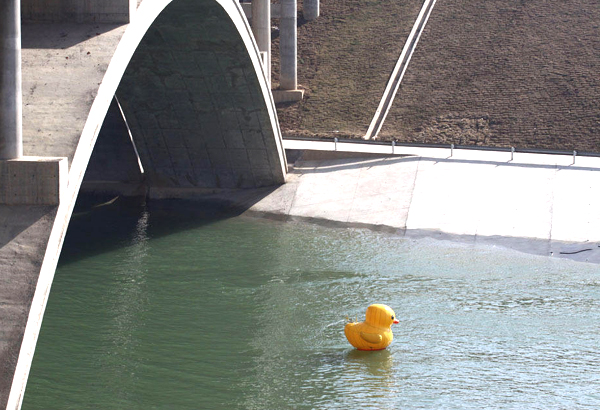 The rubber duck floats on the surface of the water in the canal. [Photo/qq.com]