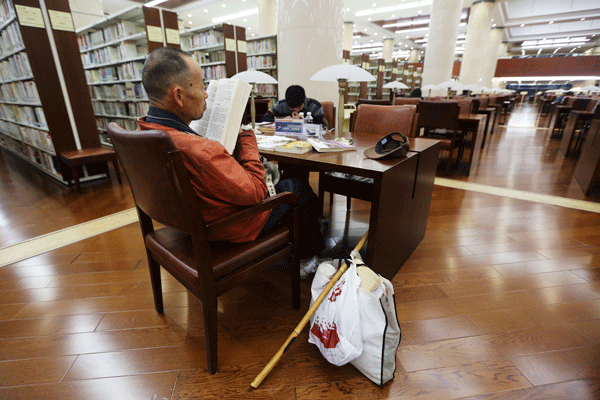 A homeless man reads in Hangzhou library. [Photo/CFP] 
Library welcomes the homeless
Hangzhou municipal library, in East China's Zhejiang province, has been praised as "the warmest library in history" because it provides the homeless with both a physical and spiritual home during opening hours, the Legal Evening News reported.
A group of vagrants attracted the attention of locals as they regularly read books in the library. Though ragged and smelly, they behaved well by washing their hands before reading.
The library welcomes them and has become a home to them, providing boiled water, electricity and free equipment such as TV, films and the Internet.
Libraries in Guangzhou, Nanjing and Chengdu also open to the homeless.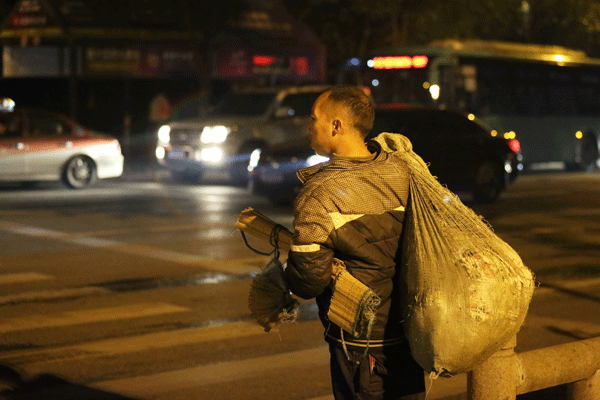 A vagrant walks on a street seeking warmth and comfort. [Photo/CFP]
Related: First authorized buskers appear on streets of Shanghai