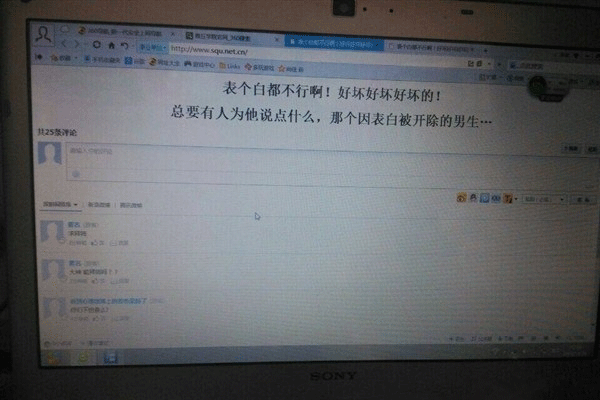 The website of Shangqiu University in Henan attacked by hackers. [Photo/Weibo account of Zixun Shangqiu]
Hackers back axed student
The website of Shangqiu University in Henan province has been attacked by hackers since Monday, Nandu.com reported.
The official university site displays a message saying: "What's wrong with the dismissed student? He just showed his love to the girl! Someone has to step up and say something for him!"
It refers to an incident last month when a student held a bouquet of roses outside a female dormitory as a sign of his love to a girl he had fallen for. The university expelled him for disrupting order on campus. Many people think the punishment is too harsh.
Related: College man expelled for courting