Friend of Jackie Chan's son apologizes, cousins discover marriage invalid after 15 years, man threatens to kill daughter.
Kai Ko defends friendship with Jackie Chan's son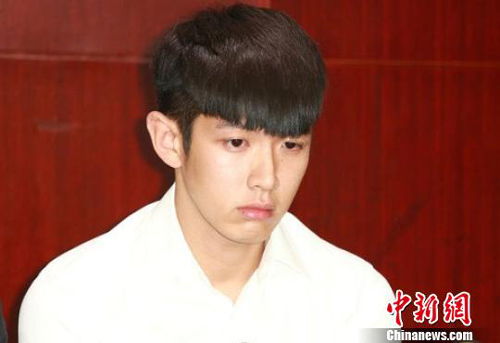 Taiwan-based Chinese actor Kai Ko again held a press conference in Taiwan where he again apologized and answered questions from the media on Sunday. He denied that his crying at Beijing's conference was a playact. Ko stressed that his behavior had nothing to do with Jaycee Chan, son of superstar Jackie Chan who was detained along with him, and said they would remain friends.
Ko, together with his parents and brokerage firm, had previously held a press conference in Beijing where he apologized and cried for taking drugs.
He said his selfish and stupid behavior has put great strain on his family and made him a bad role model for his fans and working partners. He said he will not do anything illegal in the future.
Meanwhile, Zhang Mo, actor and son of actor and director Zhang Guoli, arrested for the second time for using drugs faces three years in prison as he has been accused to asking others to take drugs.
Related:
Mixed responses follow Ko's public apology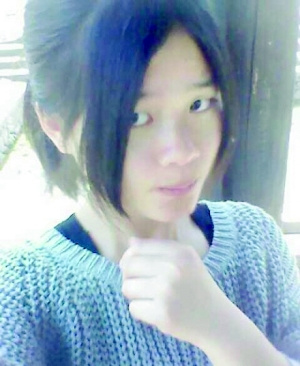 Girl looking for 'sugar daddy' goes missing
Xu Mengna, a girl from Chengdu, has been missing for more than 20 days after she flew to Xi'an to see her "sugar daddy" early on Aug 4, Beijing Youth News reported.
Xu's mother said that Xu's "sugar daddy" is a business man in Xi'an and invited Xu to go there so she could learn how to start her own business.
She said her daughter called her after landing and told her that the "sugar daddy"'s car had broken down so he had sent his staff to pick her up. Surveillance video shows that Xu was picked up by a man and a woman.
Safety of single young women has been at the center of public attention after seven cases of disappearance of girls have been reported in August. Two girls were murdered by strangers.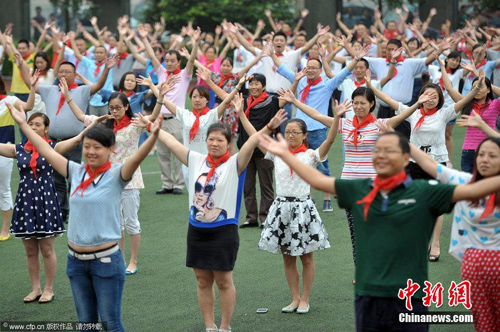 Parents turn students
Three hundred parents turned students when they went to the primary school of their children for a day and did all the activities their children do everyday.
The event was organized at a branch of Chengdu Caotang Primary School on Friday, to give the parents firsthand knowledge of the school and an insight into their children's behavior, according to Chinanews.com.
Related:
China to reform education examination, enrollment system

Cousins discover marriage invalid
Two cousins who married each other discovered their wedding invalid when the wife filed for divorce, chinanews.com reported on Friday.
The wife's mother and the husband's father are siblings, but were separated at an early age. The couple met and fell in love in 1997 and, despite objections from their parents, married two years later. They have a 13-year-old daughter. A court in Changshan, Zhejiang province, investigated the matter and annulled the marriage in accordance with the law.
Related:
Divorce judge punished for misusing power

Thief finds only gum, small change
Thief who broke the rear window of a car escaped with only some small change and a pack of chewing gum.
The car had been parked in a residential community in Fuzhou, Fujian province, Southeast Express reported on Friday. Owner said the thief rummaged through the interior, leaving it in a mess, but found nothing valuable.
Related:
Thief texts owner after stealing goods

Father threatens to strangle his daughter
Two-year-old girl, whose father threatened to kill her if authorities did not return the items they had confiscated, has been rescued, according to the Mirror Evening News.
Chengguan, or urban patrol officers, took the items from his wife's unlicensed stall in Haidian district in Beijing. The father, a migrant worker, threatened to strangle his daughter if the officers did not return the objects. He is being questioned by police.