Jack Ma hopeful of turning around fate of China's soccer team, woman fired after sick leave, new stadium to serve practical purpose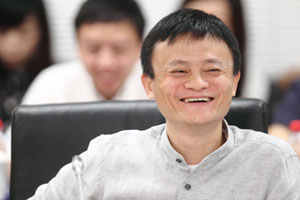 Jack Ma betting on China's soccer team
Training teenagers to play soccer and reforming the current system are the two keys for the development of soccer in China, said Jack Ma, Alibaba founder and chairperson.
He believes schools should afford teenagers more chance to feel the spirit and culture of the sports, according to sports.qq.com on Sunday. If there's a good soccer planning for teenagers for 30 years, it will produce positive results, said Ma.
He adds that he will help China become one of the World Cup teams again within 10 to 20 years by introducing market mechanism into the whole soccer system in the country.
Related:
Jack Ma, Gates discuss charity at Beijing dinner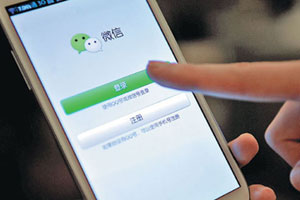 Phone virus creator arrested
Alleged creator of the malicious virus that affected more than 100,000 phone users in two days has been arrested in Shenzhen, according to tech.sina.com on Monday.
The suspect, a college IT student who made the virus for "fun" and to "prove himself", never thought it would spread so quickly and get out of control.
The virus is able to read the text on users' phone and puts users' privacy on the risk.
Related:
New mobile phone virus under control

Woman fired after sick leave
Woman who came back to work after one month's leave due to pregnancy has been sacked, according to Chongqing Evening News on Monday.
The hotel where she was working claims she didn't follow the company policy when she gave clients discounts and coupons, a charge she calls baseless as she did exactly what other employees were doing. She claims she was forced to resign under pressure.
Related:
Policeman executed for shooting pregnant woman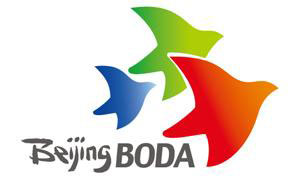 New skating stadium will not be fancy 'landmark'
New speed skating stadium planned to be constructed to showcase Beijing's bid for Winter Olympic Games in 2022 will not be a fancy landmark costing loads of money but will serve a practical purpose, said Jiang Xiaoyu, vice president of Beijing Olympic City Development Association, according to Beijing News on Monday.
He also said Beijing has made good use of most of the stadiums built for Olympic Games in 2008.
Related:
Timeline: China at the Winter Olympic Games since 1980

Man jailed for raping female acquaintance
A man was sentenced to four and a half years in prison after raping a female acquaintance and then writing her a guarantee for economic compensation.
Ma Zhe, 29, raped a woman he met through the Internet in October. Afterward, Ma wrote a note admitting his offense and promising to pay the victim 200,000 yuan ($32,400) as compensation. The woman reported to police after Ma's family forced her to write her own note stating she voluntarily had sex with Ma.
Related:
Tough facts about rape in China

Woman buys 1,278 items in shopping spree
A woman in Shenzhen purchased 1,278 items of clothing worth 1.3 million yuan ($210,400) from a shopping mall during one visit.
Yao Bin, deputy manager of the planning department of the shopping mall, said the woman was in her 30s and looked rich. She purchased the clothes from one store on July 20. The reason for her unusual purchases is unknown.
Related:
'Singles' Day' shopping spree for online retailers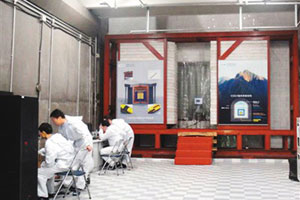 World's deepest 'dark matter' lab expanding
China has begun expanding the world's deepest underground lab. The second-phase construction of the Jinping Underground Laboratory in the Sichuan province, located 2,400 meters under the surface of the Jinping Hydropower Station, began on Friday.
The Jinping lab, opened in December 2010, provides a "clean" space for scientists to pursue the invisible substance known as dark matter. Researchers said the extreme depth helps block most cosmic rays that mess with the observation.
Related:
China to launch satellite in search of dark matter

Storekeeper jailed for selling spy gear
The operator of an electrical equipment store in Yan'an received a six-month jail term for selling spy equipment.
The storekeeper, surnamed Luo, was taken into custody after local police made a security check of a shopping mall in November and found audio bugs and hidden cameras in Luo's store. Luo said he purchased the spy equipment on the Internet last October and has already sold four items, earning 210 yuan ($34).
Related:
Promote electric car by solving its problems