Company cars are being sold off as part of the crackdown on corruption, and one man in Hebei is fighting pollution by creating more pollution, with a new car.
Cracking down on fake ID cards
The Ministry of Public Security announced that they will work hard to crack down on fake residence cards, as many local public security departments are helping people with fake identities so they can hide their personal assets or buying in more real estate.
"Getting a new residency and changing your ID is not complicated," said a staffer from the public security department of Hainan province. "All you need is an approval (signature) from the deputy director of the public security bureau."
Related:
China's police nullifies 790,000 fake IDs
Fake ID card helps police catch prison escapee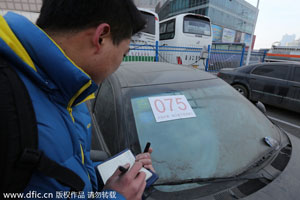 Company cars go up for auction
Wuliangye Group, one of China's leading liquor producers, recently held a public auction for its company cars, as a step toward cleaning up management.
A total of 343 cars were up for auction, including two Hummers, worth about 300 million ($49.4 million). The second round of auctions will be held at the end of February. Auctions for public cars are being held by companies in other provinces as well, such as in Liaoning, Shenyang province. However, some under-the-table dealings are also done at the auctions.
Related:
Liquor maker jettisons public autos at auction

Man blames govt for smog
Li Guixin, of Shijiazhuang, Hebei province, has sued the local environment protection bureau in court, because he thinks the bureau has not fully done its duty and should be held responsible for the smoggy weather. The city's API index reached above 300 last week.
"I have been coughing badly since last December," Li said. "I bought an expensive mask that can protect me from the bad weather, and a running machine so that I can exercise at home." He even bought a car to avoid outdoor activities, but the man was annoyed when he learned that he can only drive his car on limited days in order to reduce air pollution.
The court has accepted his action and will reply within seven workdays.
Related:
Smog to loom large over two sessions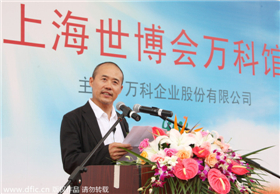 Crackdown to have impact on property market
Wang Shi, owner of China's biggest real estate firm Vanke, said the ongoing crackdown on corruption is the best way to regulate the real estate market.
"We all noticed that high-level catering services are affected by the corruption crackdown. Luxury goods are also affected," he said. "Real estate market will definitely also be affected. In the current real estate market, many properties are kept that are in fact not necessary. The market has already felt the impact. That's why Li Ka-shing sold his own properties."
Special:

Hong Kong to build border shopping zone
Hong Kong is considering building a shopping zone on the border between the island and the mainland, so that the soaring number of travelers from the mainland will not affect local people's lives.
The number of visitors to Hong Kong reached 543 million people, according to an annual report released by the Hong Kong Tourism Bureau on Monday. Day visitors from the mainland make up 85 percent of the travelers.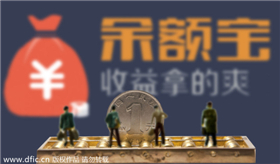 Personal finance product a hot topic
"Supporting Yu'ebao," a personal finance product from Alibaba, became a hot topic on Sina Weibo. More than 22,785 people participated in the discussion in 24 hours. Many people are showing their strong support of Yu'ebao because they think it's a useful personal finance product. The online discussion was raised after Niu Wen, chief commentator for China Central Television's stock channel, published an article saying that the personal finance product is threatening China's economic security.
Related:
China mulls rules for Internet finance
Banks strike back at online financial startups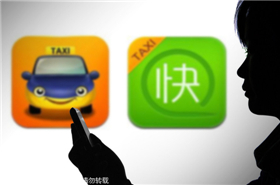 Taxi-booking apps may affect radio industry
The wide use and soaring popularity of taxi-booking apps are changing taxi drivers' habit of listening to the radio while driving. Now, most of them listen to orders coming from the taxi-booking apps on their cell phone while driving, as there is real business in it. The trend is already affecting the radio industry as fewer ads are on radio programs.
Related:
Apps make it easier to hire taxis
Battle between taxi app Didi and Kuaidi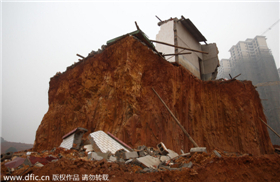 One last holdout in demolition area
One house was left as an "isolated island" surrounded by ruins in Changsha, Hunan province. The picture of the house was recently posted on the Internet. The old man living in the house has to climb up and down to get in and out of the house, which has started toppling.
Street authorities in charge of the area said that the old man living in the house is the owner's father. The house owner was asking for a big compensation during demolition work in 2013. Other buildings around the house were all demolished in August 2013. Local authorities are working on resolving the issue.
Related:
Beijing to focus on demolishing illegal buildings
Laws bring reduction in forced demolition