3W, an innovation service institute in Beijing's Zhongguancun, and JD Finance, the finance business unit of China's e-commerce giant JD.com, announced the establishment of 3W Incubator Management Co on Tuesday.
The company, with 100 million yuan ($15.99 million) investment from JD, is going to open ten flagship stores, enter 100 cities around the country and provide services for 1,000 incubators.
In the next step, 3W plans to build China's first complete entrepreneurial ecosystem by taking advantages of JD's rich resources, and set up a college for incubation services.
Liu Qiangdong, the CEO of JD.com will act as the president of the college, Chen Shengqiang, the CEO of JD Finance, will be the executive president, and Xu Dandan, the founder of 3W Coffee, an operational entity run by 3W, will be the vice president.
"Since 3W was founded five years ago in Zhongguancun, we have developed an ecosystem covering coffee shops for entrepreneurs, incubators, funding, brand positioning, marketing and personnel recruitment," said Xu Dandan.
"I believe 3W Incubator Management Company will be a new beginning. We will provide entrepreneurial teams with most comprehensive, professional and efficient value-added services, from the most basic things, like the front desk service, cleaning, security, financial and legal services and recruitment, to higher-level services like the system support, financing consultation, brand promotion and startup training," he added.
"We target to serve nearly 3 million emerging entrepreneurs in China with a full range of support," Xu said.
Hot words such as "Maker" and "Internet+" were written into the government work report during the two sessions this year and become part of the national strategy. It seems to be the best era for entrepreneurs to flourish.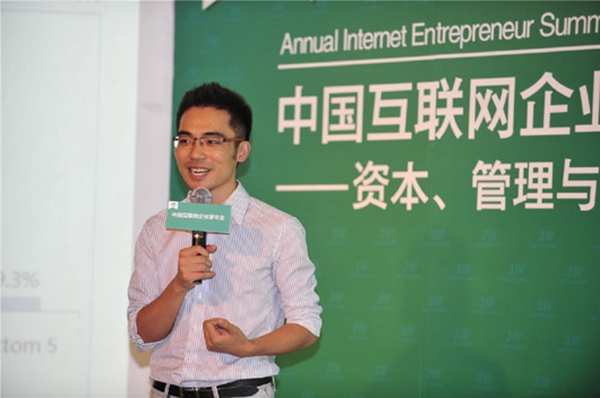 Xu Dandan, the founder of 3W Coffee [Photo/Xinhua]