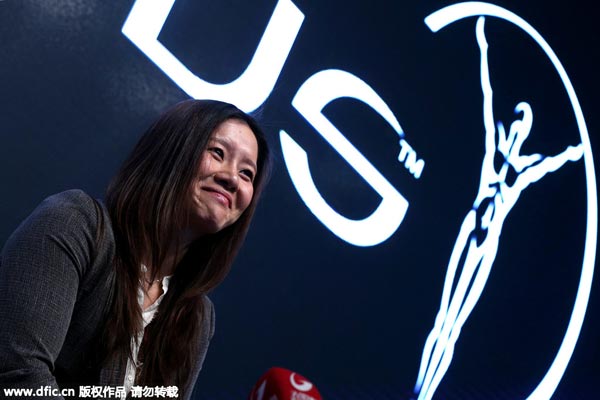 Li Na reacts during a Laureus interview event at the Shanghai Grand Theater in Shanghai, April 14, 2015. The Laureus Award ceremony will be held in Shanghai on Wednesday night. [Photo/IC]
SHANGHAI - Li Na, who won the Australian Open for her second Grand Slam title and had a career-best world No 2 ranking before she retired in late 2014, is gunning for the women's crown in the Laureus World Sports Awards slated to be announced Wednesday evening.
It is the second time Li Na was nominated for the award since 2012.
"It is hard to predict who will win this year," said former Olympic athletics champion Michael Johnson Tuesday morning. "Every candidate has chance to win."
Earlier, basketball star Yao Ming and Olympic hurdler Liu Xiang won the newcomer award in 2003 and 2005 respectively and the Chinese Olympic team had the team award in 2009.
Li Na is favored by Laureus Academy member Yang Yang, China's first winter Olympic gold medalist and an International Olympic Committee member.
"As a academy member, it is very hard for me to choose the best from the best," said Yang. "But I think Li Na has a chance, she is a strong candidate."
"I am very happy to be nominated," said Li Na on Tuesday. "All nominees are top class athletes."