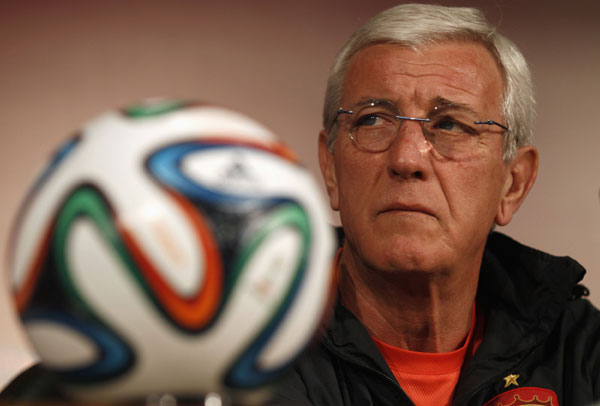 File photo of Marcello Lippi. [Photo/Agencies]
Italian coach Marcello Lippi is set to become the new coach of China's national soccer team, said AFP citing a report in Italy's sports daily Corriere dello Sport on Wednesday.
This comes after the team's couch Gao Hongbo announced his resignation during the post-match press conference after China lost 2-0 to Uzbekistan in the FIFA World Cup qualifier earlier this month.
China's hope to enter the 2018 FIFA World Cup finals dimmed after losing to South Korea, Uzbekistan and Syria, gaining only one point from four matches and standing last in the six-team Group B.
However, Huang Shiwei, an official from the China Football Association, has yet to confirm the appointment of new coach, saying the selection process was still continuing.
"I can tell you only two things. First, we have accepted Gao Hongbo's resignation. Second, for the coach post, we are carrying out the selection process and it has not yet finished," Huang told AFP earlier.
The 68-year-old Italian is no stranger to China. Between 2012 and 2014, Lippi coached Chinese football club Guangzhou Evergrande, claiming Super League titles in three consecutive years.
Speculations on China's new coach have been swirling for a while. Another report from Beijing Youth Daily indicated that the final name will be selected from four nominees: Gregorio Manzano, Sven-Goran Eriksson, Ma Lin, and Li Tie.
China will play Qatar in Kunming on Nov 15, the fifth game of the qualifiers. A new head coach is expected to be in place ahead of the match.
AFP contributes to the story