Sports
/ IAAF World Athletics Championships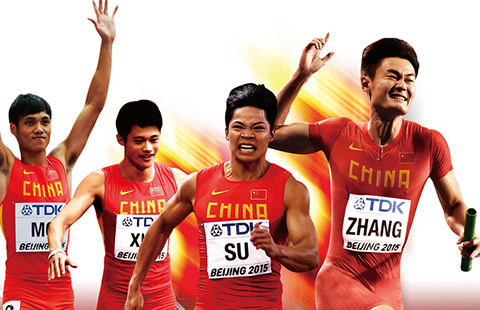 In the thrilling men's 4x100 relays event at the world championships, a US disqualification sees China go from bronze to silver in a historic race.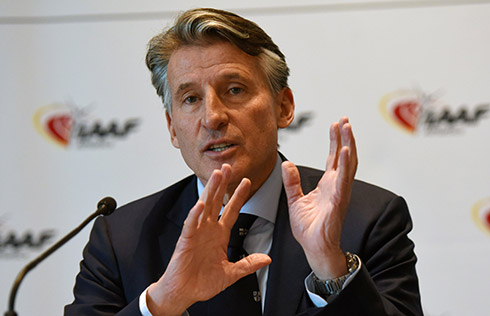 2017-11-27 11:16
The International Association of Athletics Federations (IAAF) Council has decided to maintain their suspension of Russia from international competition before all verification criteria are fully met during the two-day 212th meeting that concluded on Sunday.
2017-08-13 13:59
The third leg runner Su Bingtian in China's 4x100m team was hit on the head by Britain's second leg Adam Gemili when the former started off his run, the Chinese athlete said on Saturday at the London World Championships.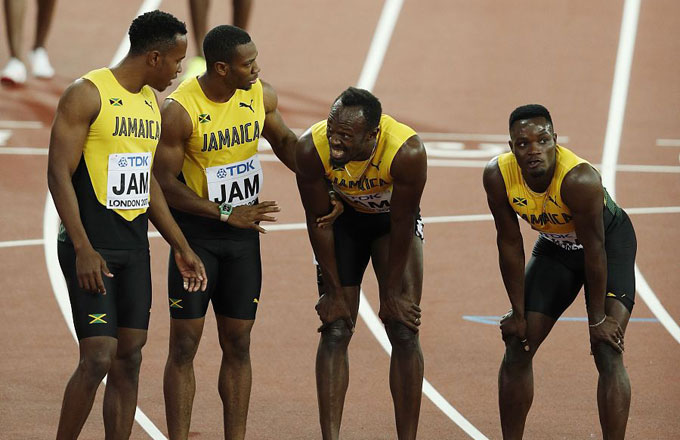 2017-08-13 08:12
The London World Championships just can't stop popping up surprises which could hardly be pleasant memories for Jamaican great Usain Bolt and home hero Mohamed Farah who both bid farewell to their careers.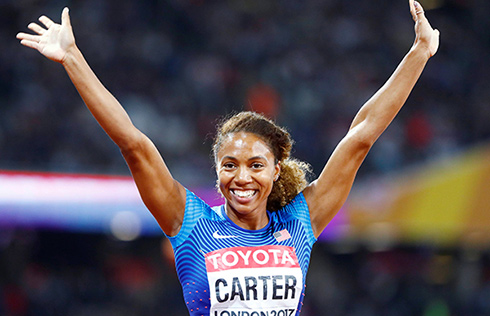 2017-08-11 10:21
Underdog Kori Carter made a surprising lane nine move to bag the gold in women's 400m hurdles at the IAAF World Championships here on Thursday.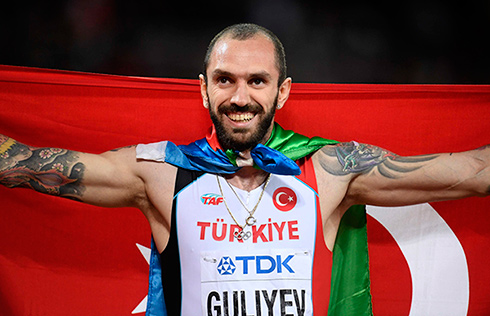 2017-08-11 10:01
Guliyev shocks favorite Van Niekerk in 200m at worlds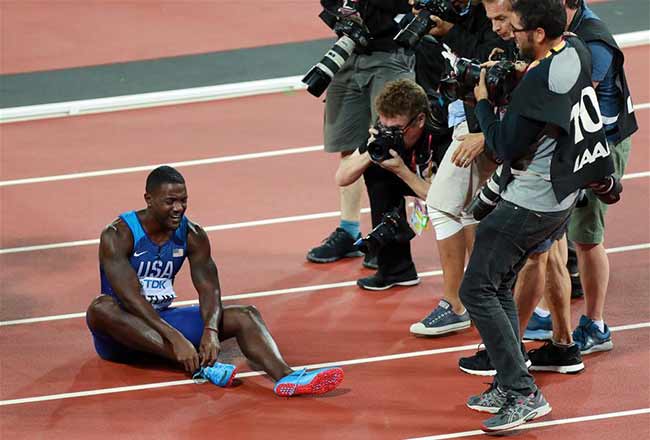 2017-08-06 08:46
Justin Gatlin ruined Usain Bolt's farewell party when the 35-year-old American won the world 100 meters title on Saturday, beating the Jamaican superstar into third and sparking a chorus of boos from a London crowd unhappy with his doping past.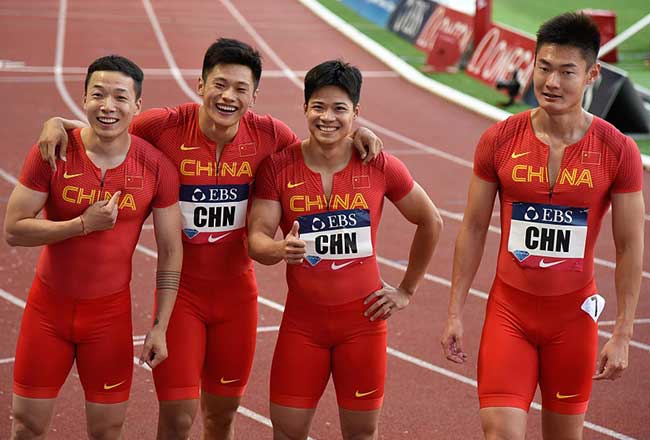 2017-07-23 08:51
China claimed a shock victory in men's 4x100m relay at Friday's Diamond League meet in Monaco.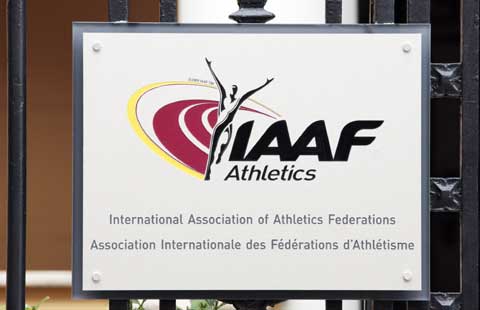 2015-12-22 16:29
The International Association of Athletics Federations (IAAF) was again forced to defend its actions over Russian doping on Monday after a leaked email showed how officials planned a damage-limitation strategy before the 2013 Moscow world championships.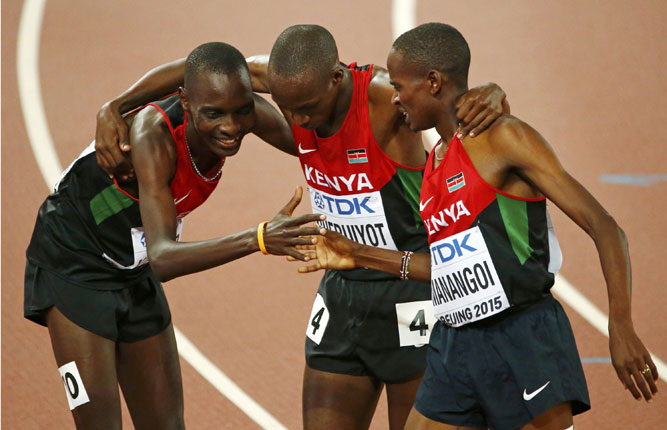 2015-08-31 09:55
Kenya wrote history as the best country in track and field when it ruled roost as the curtains came down on the 15th edition of the World Championships at the Bird's Nest Stadium in Beijing on Sunday.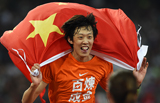 2015-08-31 07:35
The underdog in track and field restated the country's challenge to world powers by winning nine medals in all, including one gold and seven silvers.
2015-08-30 20:38
Jamaica upset Olympic champions the United States to win the world women's 4x400 meters relay final on Sunday.
2015-08-30 20:25
Germany's Kathrina Molitor won the world women's javelin gold medal on her last attempt on Sunday.
Most Popular
What's Hot
Highlights
Special
...