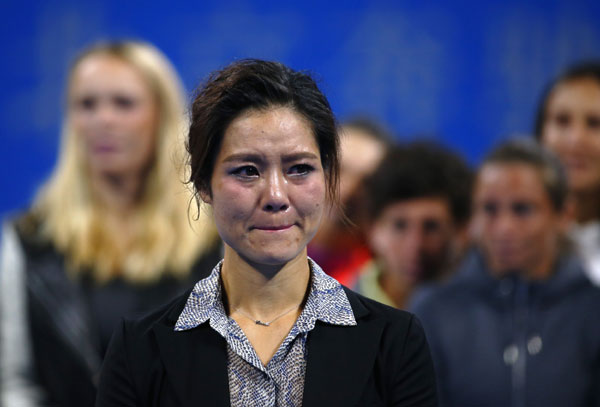 Tennis player Li Na of China cries during a retirement ceremony at the China Open tennis tournament in Beijing September 30, 2014. [Photo/Agencies]
The moment she kisses her carrier good-bye, China's tennis sucks.
It was one of the most surprising retirements in women's tennis. Li Na's Achilles heel began giving her pain right when she was in the prime of her career - eight months after her second Grand Slam triumph and one step away from world top ranking at the age of 32. Her mental strength began to weaken and that ruined the China's top Grand Slam hopeful.
Who will be the next Li Na?