Li Na announces retirement on Weibo

China's two-time Grand Slam winner Li Na announced her retirement via Sina Weibo on Friday morning and will hold a press conference on Sunday in Beijing, according to her agent company, IMG.
The breaking news left her fans surprised, especially as it comes on a day when the Asian Games open in Incheon, South Korea, and the Wuhan Open debuts in Li's hometown.
Speculation over Li's retirement has been rife ever since the 32-year-old pulled out of the US Open and other hard-court tournaments afterwards due to knee injuries.
But insiders thought she will not hang up her racket before playing in home tournaments.
All that has changed.
[Full text of Li Na's farewell letter]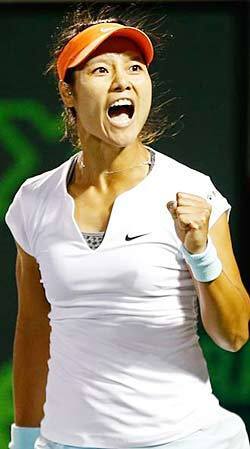 Profile of Li Na
Native: Wuhan, Hubei,China
Born: Feb 26, 1982 (age 32)
Married: Jan 27, 2006
Husband: Jiang Shan
Height: 1.72 meters
Weight: 65 kilograms
Studied: Journalism, Huazhong Institute of Science & Technology
Plays: Right handed (two-handed backhand)
Status: Turned pro in 1999
Prize money: $16,709,074, 14th in all-time rankings
Coach(es):
Jiang Shan (2006–2011)
Thomas Hogstedt (2009-2010) Michael Mortensen (2011-2012)
Carlos Rodriguez (2012-2014)