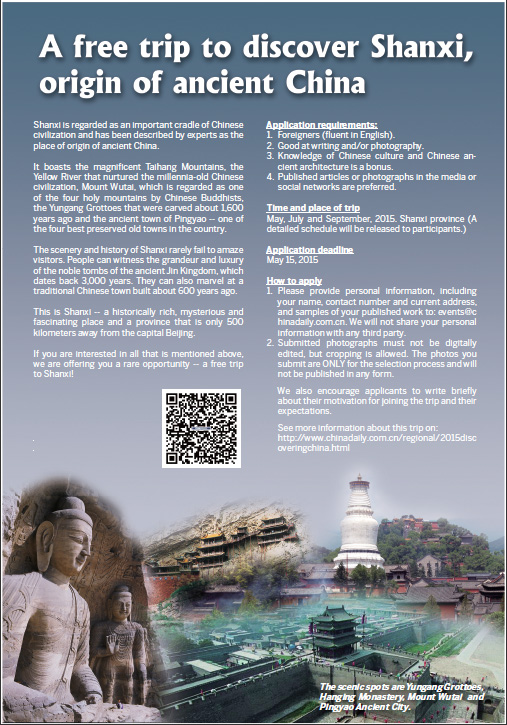 Join us on a trip to discover Chinese traditional culture in Shanxi
    Have you ever been to Shanxi province in north China?
    Would you like to see for yourself the different cultures in the province?
    Do you want to explore the Yellow River culture of China?
    Shanxi is regarded as an important cradle of Chinese civilization and has been described by experts as the place of origin of ancient China.
    It boasts the magnificent Taihang Mountains, the Yellow River that nurtured the millennia-old Chinese civilization, Mount Wutai, which is regarded as one of the four holy mountains by Chinese Buddhists, the Yungang Grottoes that were carved about 1,600 years ago and the ancient town of Pingyao — one of the four best preserved old towns in the country.
    The scenery and history of Shanxi rarely fail to amaze visitors. People can witness the grandeur and luxury of the noble tombs of the ancient Jin Kingdom, which dates back 3,000 years. They can also marvel at a traditional Chinese town built about 600 years ago.
    This is Shanxi — a historically rich, mysterious and fascinating place and a province that is only 500 kilometers away from the capital Beijing.
    If you are interested in all that was mentioned above, we are offering you a rare opportunity —a free trip to Shanxi!
    Cost
    All accommodation, food, transport and entry tickets for scenic spots will be paid for by China Daily. Travel insurance and all other incidental costs (such as extra nights, international telephone calls and faxes, business center services, room service, laundry and mini-bar charges of the hotel) will not be covered by China Daily. 
    Application requirements
    1. Foreigners (fluent in English).
    2. Good at writing and/or photography.
    3. Knowledge of Chinese culture and Chinese ancient architecture is a bonus.
    4. Published articles or photographs in the media or social networks are preferred.
    Time and place of trip
    May 25 to 29, 2015 – Trip of Taihang Mountains in Shanxi province.
    July, 2015(The specific time to be determined) - Trip of the three major heritages in Shanxi province.
    September, 2015(The specific time to be determined) – Trip of Yellow River in Shanxi province.
    (A detailed schedule will be released to participants.)
    Application deadline
    May 15, 2015
    How to apply
    1.Please download the RSVP form and send it back to: events@chinadaily.com.cn, with all your personal information. We will not share your personal information with any third party.
    2. Submitted photographs must not be digitally edited, but cropping is allowed. The photos you submit are ONLY for the selection process and will not be published in any form.
    We also encourage applicants to write briefly about their motivation for joining the trip and their expectations.
    We hope that those selected to join us will write articles and take as many photos as possible, as we would like to publish them. (China Daily will have first refusal on any work produced during the trip.)
    We hope that you will post the photographs or comments of your feelings about "beautiful Shanxi" on social network platforms.
     探寻美丽山西
     ——探寻"中国传统文化"之旅
    你知道中国山西吗?你对山西的历史和文化了解吗?你对去山西旅游感兴趣吗?
    山西是中华文明的重要发祥地,据权威专家论证为"古中国"的源头;
    这里有雄奇壮美的太行山,有孕育了中华五千年文明的黄河,有中国四大佛教名山之首的五台山,有北魏时代(公元460年)开凿的著名的云冈石窟,还有中国保存最完好的四大古城之一——平遥古城;
    这里的风景会让你震撼,这里的历史会让你惊叹,这里会让你领略3000年前晋国墓葬的宏大与奢华,这里会让你看到600年前中国明代县城的完整面孔。
    这里就是中国山西,一个距离北京只有500公里的省份,一个历史悠久、让人神秘和向往的地方。
    如果你对以上这些非常感兴趣,那么我们就给你提供这样一个极其难得的机会——免费畅游美丽山西。
    中国日报社提供:
    活动所有的食宿费及往返交通费用。
    旅行保险及其他费用(如国际电话、酒店商务中心消费、洗衣费、额外食宿费等)由参加活动的获选人自行承担。
    招募条件:
    1、 在华外籍特约撰稿人(生活在北京优先);
    2、 良好的写作功底、较高的摄影水平、较大的社交网络影响力;
    3、 了解中国历史和文化,对中国古代建筑感兴趣;
    4、 在有一定影响力的纸质媒体或网络媒体发表过作品优先。
    活动时间、地点:
    2015年5月25日-29日——山西省太行山水之旅;
    2015年7月(具体时间待定)——山西省三大遗产之旅;
    2015年9月(具体时间待定)——山西省黄河文化之旅;
    (详细活动日程将在获选人获得参加资格后公布)。
    报名截止日期:
    2015年5月15日。
    招募流程:
    1. 请点击下载PDF表格(RSVP form.pdf),填写你的个人详细信息,包括姓名、联系方式、目前住址、曾发表作品等,并发至以下邮箱:events@chinadaily.com.cn。中国日报社将不会像任何其他第三方披露该信息。
    2. 你提供的发表作品仅为本次活动挑选参选者参考资料,不会以任何形式用于其他商业用途。候选者提交的摄影作品可裁切,不可进行数码编辑。
    请报名者简要撰写参加本次活动的动因,以及希望从本次活动中得到的收获。
    我们希望参加本次活动的特约撰稿人可以按时撰写稿件、拍摄摄影作品或在自己的社交媒体账号发布美丽山西相关内容,稍后我们将在《中国日报》甄选、刊登部分作品。
    除本次山西省内活动外,我们还将在其他省份举办类似活动,如参选者不能参加本次活动,可考虑本报举办的其他活动。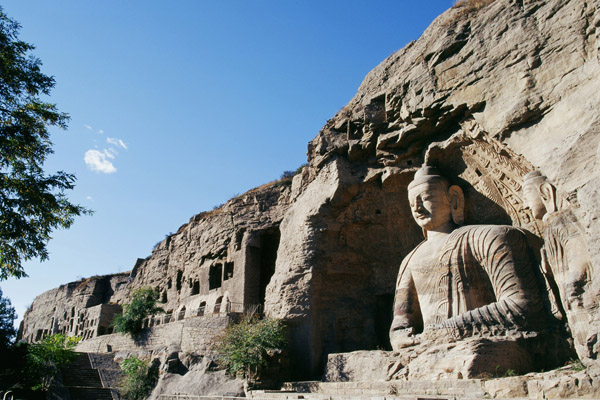 大同云冈石窟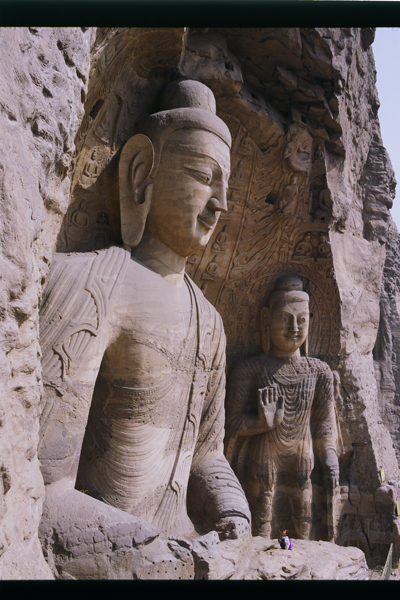 云冈大佛
    五台山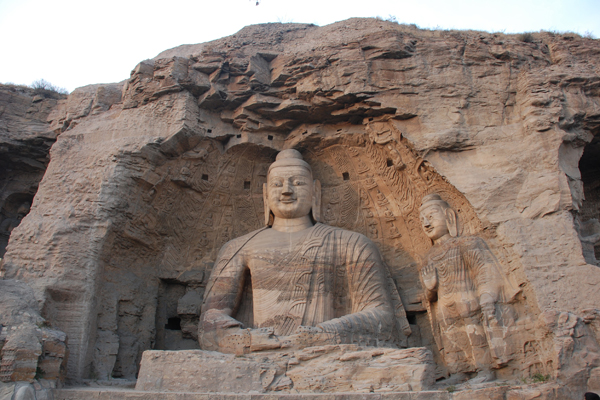 云冈石窟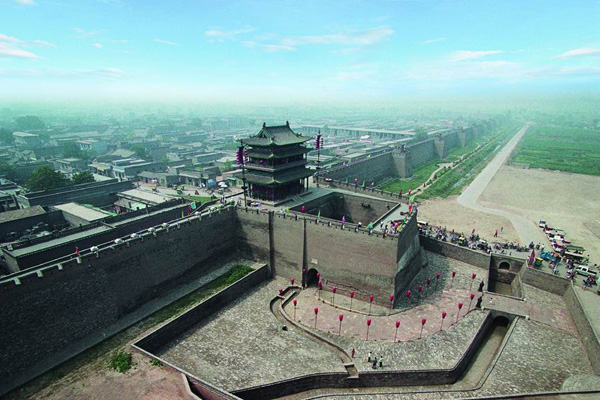 平遥古城作为世界历史文化遗产,联合国教科文组织评价其是"中国汉民族城市明清时期的杰出范例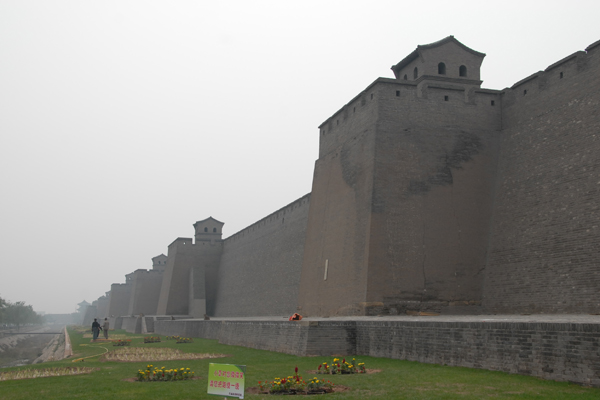 平遥古城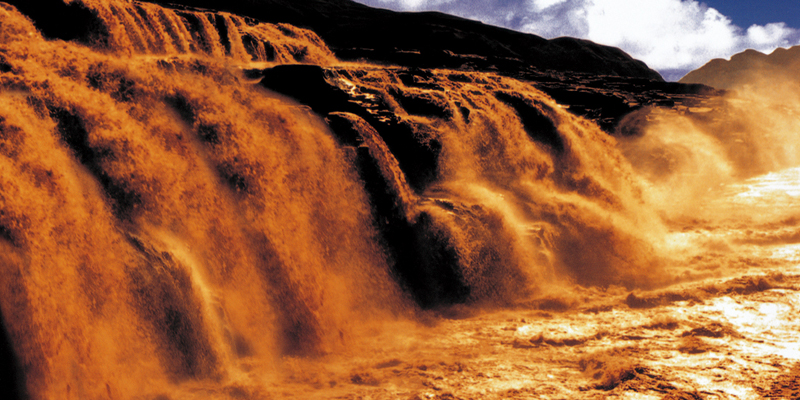 壶口瀑布