2014-12-25
Fujian province intensified inspection on disciplinary violation of officials in December by stripping six of them of their Party memberships.
2014-12-24
The administrative committee of the Pingtan Comprehensive Pilot Zone (PCPZ) in Fujian province held a brainstorming session on Dec 4 to set out some tasks for next year.
2014-12-22
A bunch of government officials and employees in Fuzhou, Fujian province, have been dealt with for disciplinary violations.
2014-12-18
Former Vice Chairman of the Standing Committee of the National People's Congress Peng Peiyun visited Pingtan on Dec 2 to investigate its development.
2014-12-18
The authority in the Pingtan Comprehensive Pilot Zone recently penalized a bunch of freeloaders and lazy employees across government departments and public institutions.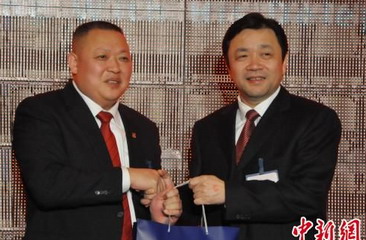 2014-12-17
An economic and trade delegation from Fuzhou city, Fujian province, led by Party Secretary Yang Yue, visited Toronto in Canada on Dec 15.