2015-01-06
A lawsuit jointly filed by two environmental protection organizations against individuals responsible for ecological damage in Nanping, Fujian province, has become China's first public interest litigation since China's revised Environmental Protection Law came into effect on Thursday.
2014-12-31
Yongding county, suddenly found itself Yongding district, with province covering the adjustment costs.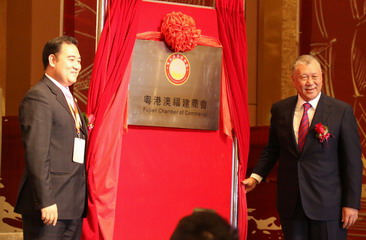 2014-12-31
The chamber will be responsible for gathering Fujian's entrepreneurs, integrating business resources in a radius that encompasses Guangdong, Hong Kong and Macao.
2014-12-30
An official with the local State Tax Bureau in Fuzhou was deprived of his Party membership after being caught up in a recent drunk-driving case.
2014-12-26
The State Council plans to remove an administrative approval for foreign companies that want to set up ventures in these FTZs, says an insider.
2014-12-26
The administrative committee of the Pingtan Comprehensive Pilot Zone (PCPZ) in Fujian province held a brainstorming session on Dec 4 to set out some tasks for next year.