2015-02-02
The third session of the 12th Fujian People's Congress drew to an end on Feb 1.
2015-01-30
Government departments at all levels in Fujian province spent an estimated 682 million yuan to buy and use cars, travel overseas and host meetings in 2014.
2015-01-30
The two annual sessions will examine the governmental work report, work plans, and budget report in 2014, and discuss the 2015 goal and major works in economic and social development.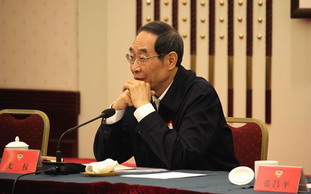 2015-01-30
Fujian province will stand tall facing both opportunities and challenges, said its Party Chief You Quan on Jan 28.
2015-01-30
Officials and cadres from Longyan city ought to carry forward the glorious traditions of their predecessors to make progress in today's economic development, according to You Quan, Party Secretary of Fujian province.
2015-01-30
Zhang Lan proposed that third-party testing organizations can play a bigger role in food security monitoring.