2015-03-09
Fujian delegation to the 3rd plenary session of the 12th NPC held an internal conference on March 7 to review the government report for 2014.
2015-03-06
Zhao Hongzhu, member of the Secretariat of the CPC Central Committee, says he really approves of Fujian province's achievements over the past year.
2015-03-06
Fujian province has announced a plan to hire top graduates from five big-name Chinese universities for government employment.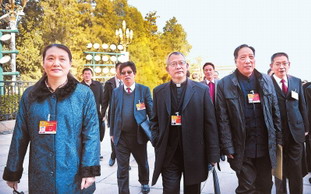 2015-03-05
CPPCC members have high hopes for Fujian's development this year and have suggestions on how to improve people's lives.
2015-03-05
China's President Xi Jinping, in speaking about cross-Straits cultural exchanges on March 4, singled out Hokkien, or Minnan, culture, as one area that can play a bigger role.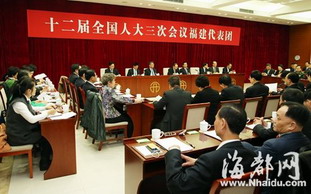 2015-03-04
The Fujian delegation participating in the 3rd session of the 12th National People's Congress was officially named in Beijing on March 3, Southeast Express reported.