2015-01-28
Zhang Changping, the chairman of Fujian CPPCC, delivered a speech in which he said the year 2014 was fruitful for the CPPCC.
2015-01-27
It is the two parties' second meeting in the past week. RCCK sent a team to Pingtan on Jan 7 to investigate its development and later decided to include Pingtan in its work plan for 2015.
2015-01-27
More than 200 leaders of associations of overseas Fujian immigrants and entrepreneurs from over 50 countries and regions gathered for the meeting and went through various procedures.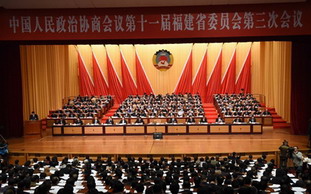 2015-01-27
The third session of the 11th Fujian Provincial Committee of the Chinese People's Political Consultative Conference convened at 9 am on Jan 27 Tuesday.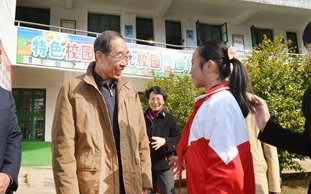 2015-01-23
Fujian's Party Secretary You Quan visited the Nanyan Primary School in Changting county on Jan 21 to investigate how the school is proceeding with a charity fund.
2015-01-23
A delegation from Hong Kong government visited Fuzhou on Jan 22 to attend the first Fujian-Hong Kong Cooperation Conference.