2015-08-10
The Singapore Consulate-General in Xiamen held a reception at the city's Kempinski Hotel to celebrate the country's 50th Golden Jubilee on Aug 7th, as well as the 25th anniversary of Sino-Singaporean relations. Guests from all walks of life attended.
2015-07-29
Li Dejin was appointed director of the administrative committee Z, according to an announcement by the Fujian Provincial Party Committee.
2015-07-28
Xu Gang, a former vice-governor of Fujian and the highest-ranking official in the province to be investigated for corruption since 2012, has been expelled from the Communist Party of China and is likely to be prosecuted.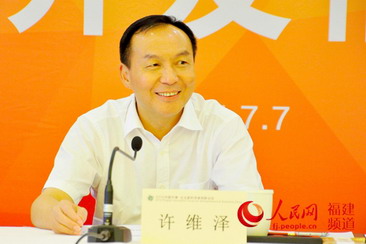 2015-07-08
Pingtan has made amazing achievements and innovations in the past several years, said Xu Weize, the newly-appointed head of the PCPZ's administration.
2015-07-03
Discipline Inspection Commission announced it has investigated and penalized three officials, who were involved in a sex scandal in Fuzhou, East China's Fujian province.
2015-07-02
Pingtan has a new leader, after Xu Weize was appointed director of the PCPZ's administrative committee on July 2.