Designing culture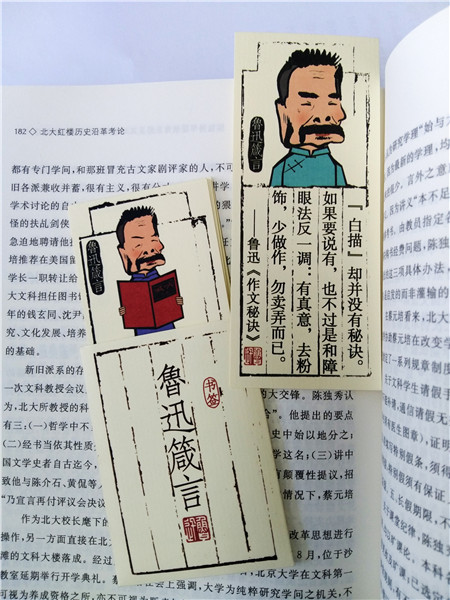 The museum's souvenirs range from rulers, bookmarks (above) with Lu Xun cartoon, and teacups with lotus sketches by the late iconic writer.
The woman left with several items with Liu's designs based on the school's logo.
Such products are gaining popularity as China's creative industry flourishes.
Beijing's Palace Museum, for instance, made more than 1 billion yuan selling its 8,700 branded souvenirs in 2015.
The State Council, China's Cabinet, said last March the country should "develop the creative cultural industry" with sensitivity, practicality and originality.
These products are gaining ground overseas, too.