Design taken off the drawing board
Roger Owen finds the engineering students he met on his most recent visits to China were a lot more talkative than those he first encountered in the mid-1980s.
What used to be one-sided lectures are now more like workshops at which students are eager to learn the latest developments in Owen's specialized field of computerized-engineering design.
"The students now are far more willing to speak their minds and ask questions, whereas 20 years ago, there might have been one or two questions at most," the 74-year-old says.
It's not just that their English is better, he says, but also that today's students are more forthright and inquiring.
Owen is a research professor at the Zienkiewicz Centre for Computational Engineering at Swansea University and is one of the pioneers of an engineering revolution that has literally transferred design from pen-and-paper on the drawing board to the computer screen.
Trained as a civil engineer, his specialist field is the finite-element method, a technique that has made a huge impact on the engineering community by allowing a more accurate, imaginative and economical approach to design.
It allows complex shapes to be reduced mathematically into smaller and simpler ones-so-called finite elements.
"This method really changes engineering completely," says Owen.
"It revolutionized how people design structures and manufacture components."
It has also proved an invaluable tool in fundamental scientific research.
"The computer-based method allows you to find stressors in any structure or any manufacturing processes," says Owen.
"So, if you're making some component for the car industry, you can model its behavior before you even build it ... You know exactly what the stresses are, which enables you to design more sophisticated and adventurous structures."
Swansea University has been a world leader in the development and application of such computational methods for five decades. China's scientific community recognized that long ago, and Swansea has hosted a stream of Chinese students and visiting researchers since the mid-1970s.
Owen has personally supervised more than 15 PhD students and 20 postdoctoral students from China.
Three of his textbooks have been translated into Chinese, providing a basis for students and researchers to develop their own codes to be used as academic tools and in practical applications.
Owen says Chinese scientists and engineers show great interest in his books. He gets regular emails, thanking him for his work or asking for help in applying it.
His career as an engineer began in 1963, when he completed his first degree in civil engineering at the University of Wales, followed by a master's degree the following year.
He completed his PhD at Northwestern University in the United States in the field of theoretical and applied mechanics in 1967.
His focus on the finite-element method led to his involvement in commercial exploitation of the methodology. In 1985, he formed Rockfield Software Ltd to transfer his academic research on computational modeling to the industrial sector.
By the time Owen retired as its chairman in 2010, the company, which initially had two engineers, employed 35 staff members in the United Kingdom and 10 in Australia.
Owen's first visit to China was in 1982. Over three decades, he has developed strong links with many of the leading Chinese universities and research institutions, especially Tsinghua University and the Chinese Academy of Sciences.
Owen's standing in the Chinese scientific community led to his election as Foreign Member of the Chinese Academy of Sciences in 2011.
This year, he was presented with a prestigious Chinese Friendship Award, the highest honor given by the Chinese government to foreigners for their contributions to the country.
He says he is very honored by the award.
"It's something quite unique because in the UK, you would never have an equivalent award," he says.
Another thing he values is Chinese dining-and not just the food.
"Whenever I made decisions on carrying out any joint research, inevitably it happened over dinner," he says.
"I think that's a very good social convention."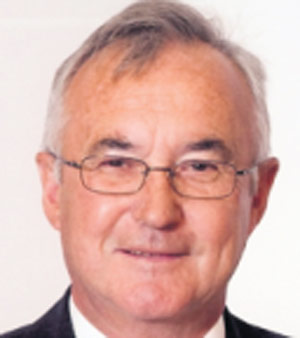 British engineer Roger Owen, a winner of the Chinese Friendship Award this year