30 paintings celebrate ink master in new show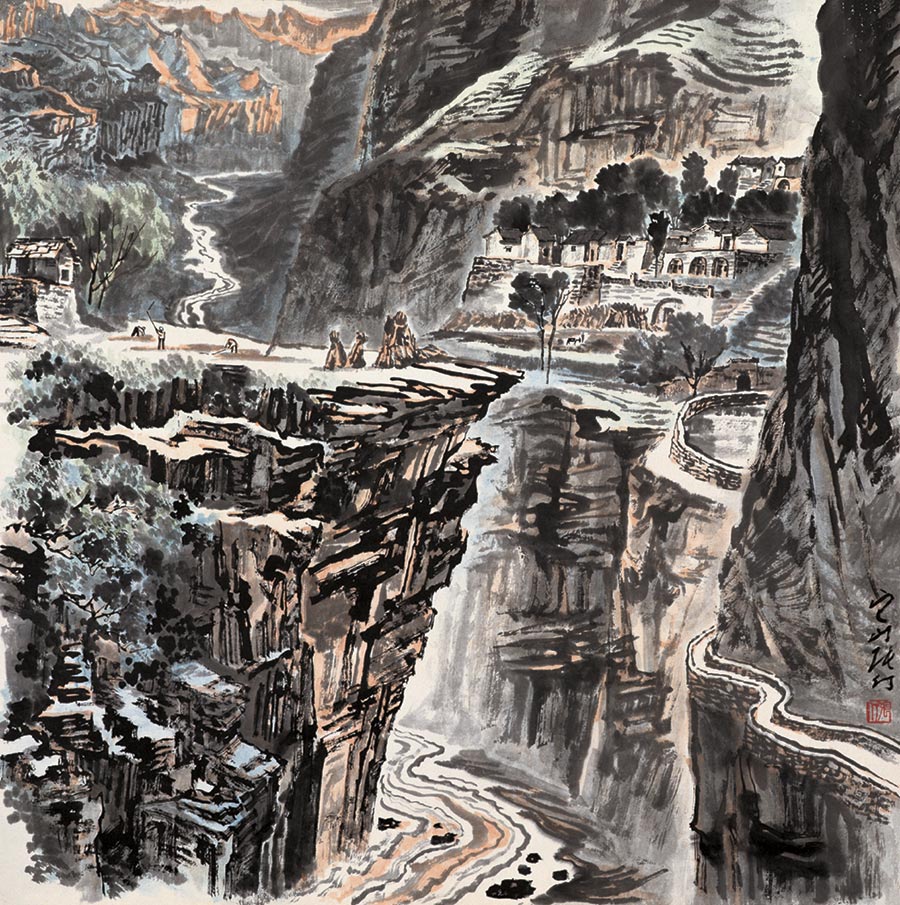 An ink painting by prominent artist Zhang Ding. [Photo provided to China Daily]
Prominent ink painter Zhang Ding (1917-2010) once said, "It takes a lot of study to paint in only black, white and gray. In a dazzling world, the combination of black, white and gray brings me great comfort."
Zhang contributed a lot in the fields of comics, mural painting and industrial design, but it is his innovation of classical Chinese painting through the approach of jiao mo (scorched ink) that propels him to status as one of the modern masters.
An ongoing exhibition shows some 30 ink paintings that review Zhang's reforms of Chinese painting in different periods. It is held at the National Art Museum of China through March 5.
Zhang traveled extensively in the lower region of the Yangtze River in the 1950s. During that time, he explored using a lot of sketchy techniques to enliven the ink painting. In the 1970s, he employed jiao mo, an ancient painting technique in which painters used very thick, dry ink, to transform the look of classical art.