Exhibit highlights artist's eye for Red legacy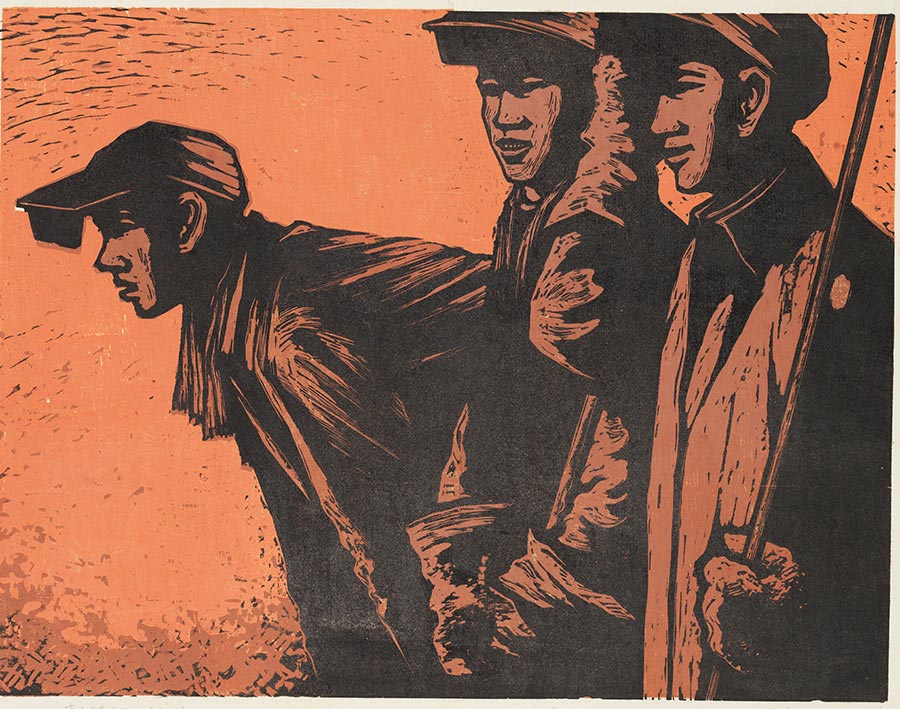 An artwork by lithographer Wang Qi. [Photo provided to China Daily]
A witness to the course of the Chinese revolution, lithographer Wang Qi (1918-2016) recorded in his works what happened to the country and its people.
In 2005, he donated 816 engravings, drawings, ink paintings and calligraphic pieces, as well as his collection of artworks, to the National Art Museum of China.
The museum is now showing dozens of those engravings at an exhibition titled Scores of His Time to mark his achievements and generosity of donating. It runs through March 5.
A native of Sichuan province, Wang entered the Lu Xun Fine Arts School in Yan'an, China's revolutionary base in Shaanxi province, in 1938. He progressed to be an established engraver of the New Woodcut Movement.