Two Chinese books among 'most beautiful' in the world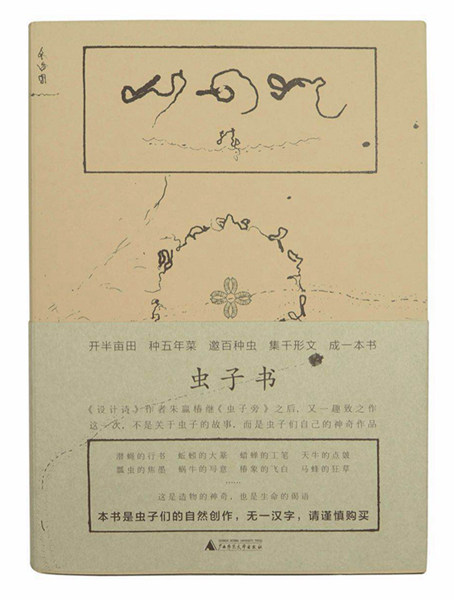 The Book of Bugs. [File photo]
Two Chinese books have been named the most beautiful book designs in the world in Germany recently.
The Book of Bugs was awarded a silver medal, and Board Carvings by Leng Bingchuan grabbed an honorary award in the 2017 competition of "best book design from all over the world". They were among a total of 14 winners announced in the German city of Leipzig, beating some 600 books from 32 countries.
The Book of Bugs, designed by Zhu Yingchun and Huangfu Shanhan, contains no words, but only 'works' by various types of insects: either trails of them crawling by with ink on their feet, or traces left after munching on leaves.
Board Carvings by Leng Bingchuan, designed by Zhou Chen, features a selection of board carvings of Chinese artist Leng Bingchuan, who used knives as brushes to create awe-inspiring art pieces on cardboards.
The "best book design from all over the world", organized by the Stiftung Buchkunst, has been held in Leipzig since 1963. The international competition assesses books which have previously been judged and singled out for merit by specialist panels in respective countries of origin. The two Chinese books were among 25 entries submitted by the panel of "the most beautiful books in China".
Related: