Chinese-style origins give vitality to domestic animation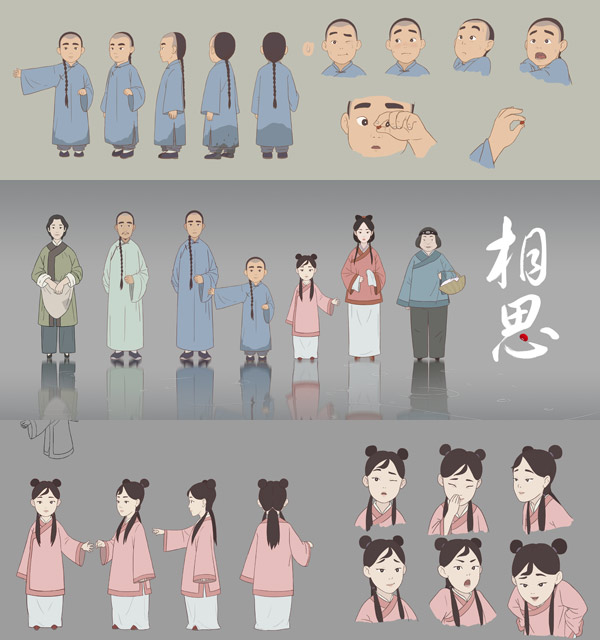 A poster of the animation feature Love Sick [Photo provided to chinadaily.com.cn]
China never lacks access to quality animation productions. The difficulty lies in how to translate them successfully and adapt them into the market, but young Chinese animation creators are on the move. Zhang Xingjian reports.
From the Disney-made blockbuster Zootopia to the recent Shinkai-style animation feature Your Name, it is common to see one or two animations arouse a heated discussion among viewers every year, and 2016 was no exception.
These hit animations may shape several vivid characters, have fascinating animation effects or boast an interesting yet rigorous storyline. However, they are seldom made in China. But that trend could be in the past.
At the beginning of 2017, a nine-minute short animation titled Love Sick engulfed the internet. Since its initial release on December 23, the animation has already reached 100 million hits within ten days on Chinese social media platforms, including Vmovie.com, MiaoPai.com and Bilibili.
In addition to its enormous popularity online, Love Sick has been critically acclaimed widely among movie-goers. It has scored a high grade of 8.8 points on Douban Movie, the Chinese version of IMDb. Reputed by quite a few netizens as the first touching animation in 2017 to bring you to tears, Love Sick has swept a wave of Chinoiserie for domestic animation productions.
Originating from Love Pea, a renowned poem written by Wang Wei, as the creation inspiration, overall Love Sick tells a sentimental love story between a notable figure from the Qing Dynasty (1644-1911) called Wang Chutong and his childhood sweetheart Liu Niang. In the animation, they fall in love with each other but Liu Niang's family forces her to marry a wealthy man, resulting in a failed marriage. After many ups and downs, Wang and Liu meet again and decide to take care of each other in the future as a brother-and-sister relationship, not as lovers.