Home / Culture / Film and TV
Ten Shinkai-style animations bringing warmth to daily life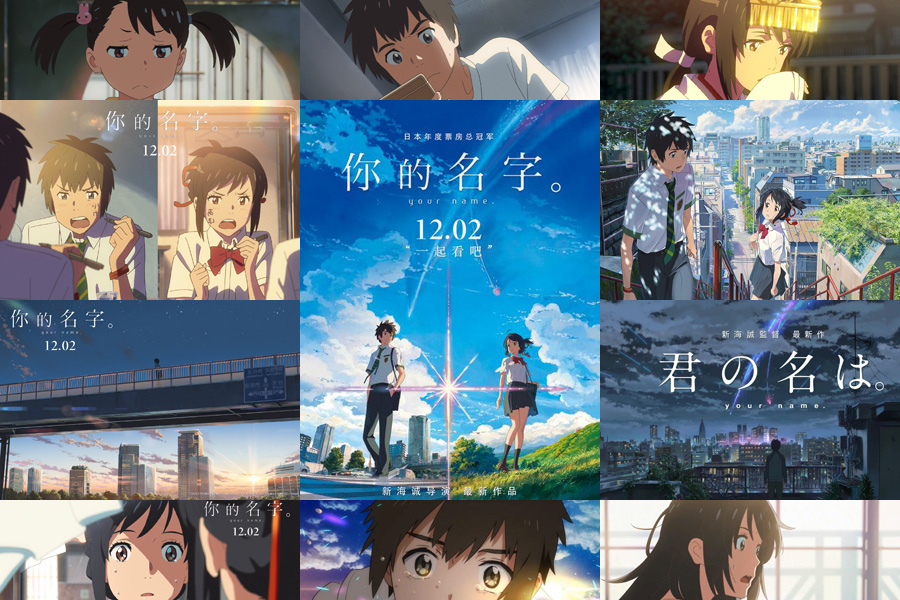 A still from the movie Your Name [Photo provided to chinadaily.com.cn]
Reputed as "The New Miyazaki" of the Japanese anime industry, Makoto Shinkai has risen to fame almost overnight because of the success of his latest anime film Your Name.
Your Name tells the magical, yet romantic story between two young people.Mitsuha, the leading female role, is a high school girl living in the town of Itomori. She is fed up with her life in the countryside and wishes to be a handsome Tokyo boy in her next life. Taki, the leading male role, is also a high school student but living in Tokyo. One day, he wakes up and realizes that he is Mitsuha.
Later, Taki and Mitsuha realize they have been transported into each other's bodies. They start communicating with each other by leaving notes on paper or leaving messages in each other's phones. As time passes, they become used to the body swap and start stepping into each other's lives.
Your Name  has been acclaimed both at home and abroad. The Japan Times  gave the film a rating of four out of five and praised the animation's "blend of gorgeous, realistic detail and emotionally grounded fantasy". The movie also attains a high score of 8.7 points on Douban, the Chinese version of IMDb, for the amazing drawing style, interesting and moving story plots, as well as provoking strong emotions among viewers.