Home / Culture / Film and TV
Ten Shinkai-style animations bringing warmth to daily life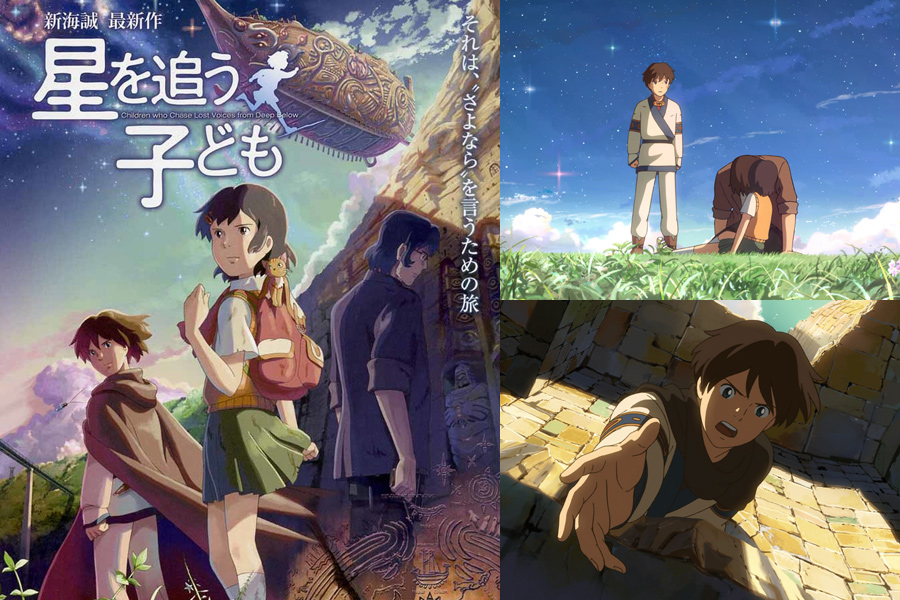 A still from the movie Children Who Chase Lost Voices [Photo provided to chinadaily.com.cn]
7. Children Who Chase Lost Voices: 7.2
Children Who Chase Lost Voices, known as Journey to Agartha in the UK, is a 2011 Japanese anime film, following his previous work Five Centimeters Per Second.
This film is the director's longest animation film to date and is described as a lively film with adventure, action, and romance centered on a cheerful and spirited girl on a journey to say farewell. The film was released in Japan in May, 2011.
Specifically, Asuna is a young girl who has been forced to grow up quickly due to the death of her father, while her mother, a nurse, works long shifts at a hospital. Asuna spends her solitary days with Mimi, her little cat with strange red markings. One day, while walking to her clubhouse across a bridge, she is attacked by a fearsome creature and saved by a mysterious boy who calls himself Shun. The seed of friendship is planted and they started an adventure with each other.