Celebrities born in the Year of the Rooster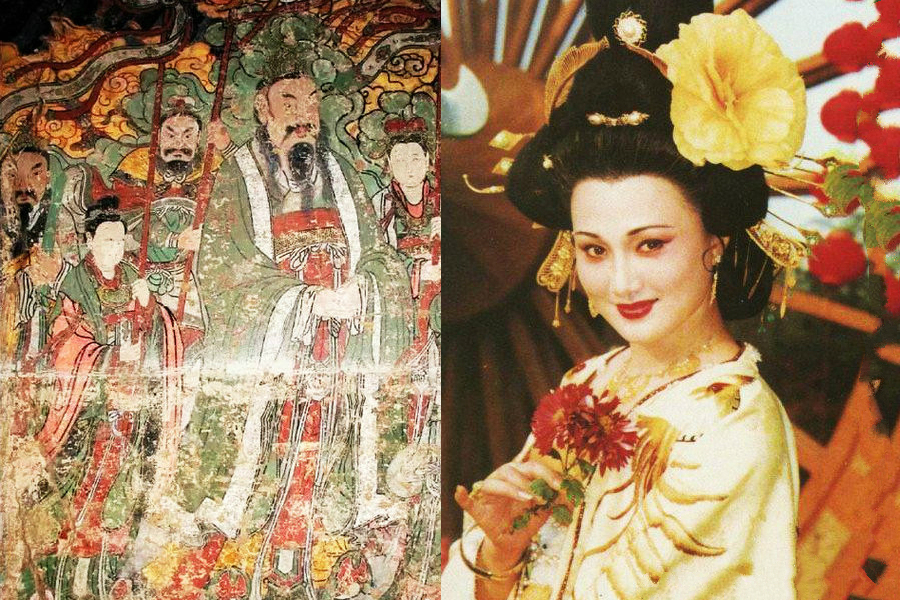 Li Longji portrayed in a fresco (left); Yang Yuhuan played by Lin Fangbing in 1990 TV series Tang Ming Huang. [File photo]
Jan 28 marks the start of the Year of Rooster, another Chinese Lunar New Year. People born in this year are believed to be adventurous, optimistic and honest and have pride in their inner self.
Here are 10 celebrities and famous people born in China and abroad with the blessings of this zodiac animal.
Li Longji
Born on Sept 8 in 685, Li Longji is one of the most well-known emperors in Chinese history. During his reign in the Tang Dynasty (618-907), China enjoyed unprecedented prosperity It also saw a great boom in cultural exchanges with foreign countries, including 70 countries in Asia and Africa.
Li was good at music and writing poetry and fond of playing the pi pa,a four-stringed plucked musical instrument. He composed the famous song Ni Chang Yu Yi Qu (《霓裳羽衣曲》) and about 100 melodies.
Love stories between the emperor and his concubine Yang Yuhuan have been adapted into many poems, novels and TV series.