Art exhibition showcases Zhang Liguo's works
A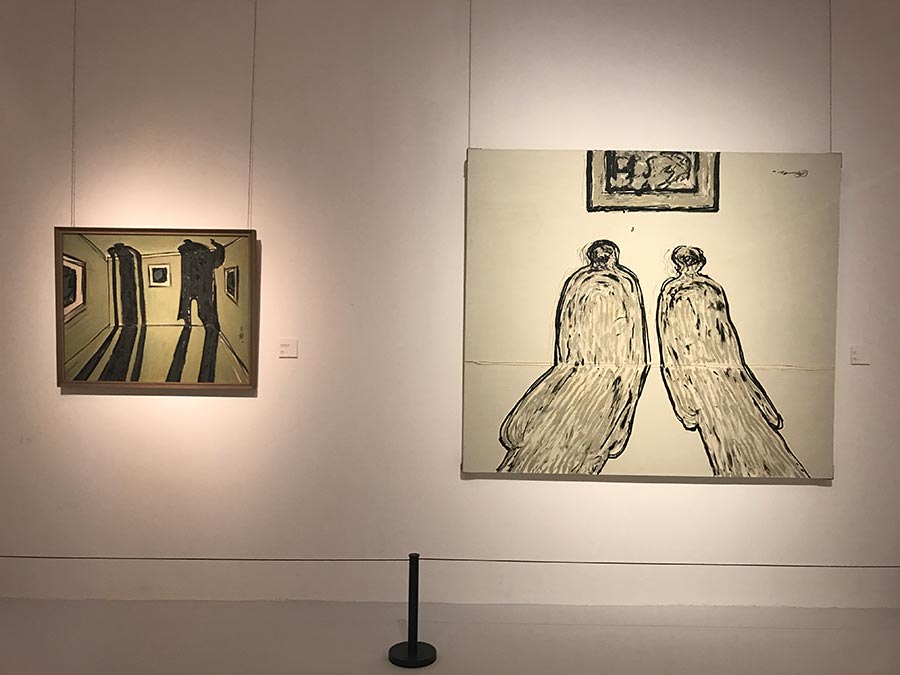 Paintings by artist Zhang Liguo. [Photo by Jiang Dong/China Daily]
Beijing-based architect Che Fei remembers that before his father Zhang Liguo (1939-2014), a painter and art professor, died, he gazed for long at a huge tree outside the window of his hospital ward; the leaves in varying shades of green glittering in the morning glow.
Che says when glancing at the tree in silence, his father must have tried to remember this last and pure moment of beauty to turn the scene into a painting in his mind.
"All his life, my father sought to paint with simplicity. He believed that one did not need portray too many details to show the beauty of life," says Che.
"The paintings he created in his later years became simpler, but the lines look carefree and coloring is fascinating."
Towards Modern, an ongoing exhibition at the National Art Museum of China, in Beijing, showcases dozens of Zhang's oil paintings and ink-brush works, reviewing his career of over six decades as an innovative oil painter and fine art educator. It runs until March 5.
The works show his early training of ink art which planted in him the seeds of Chinese cultural traditions. His paintings from the 1950s and '60s show a realistic technique which he studied at the Central Academy of Fine Arts in Beijing.
His most iconic abstract series, Human Shadows, however, reveal an influence of modernism when he traveled and exhibited in Europe and Japan in the 1980s. He presented in this series an approach of philosophical thinking and a feeling of Eastern elegance.
Zhang then said, "I'm independent and I march toward where my feelings tell me to."