Le Corbusier's paintings, drawings to be auctioned in London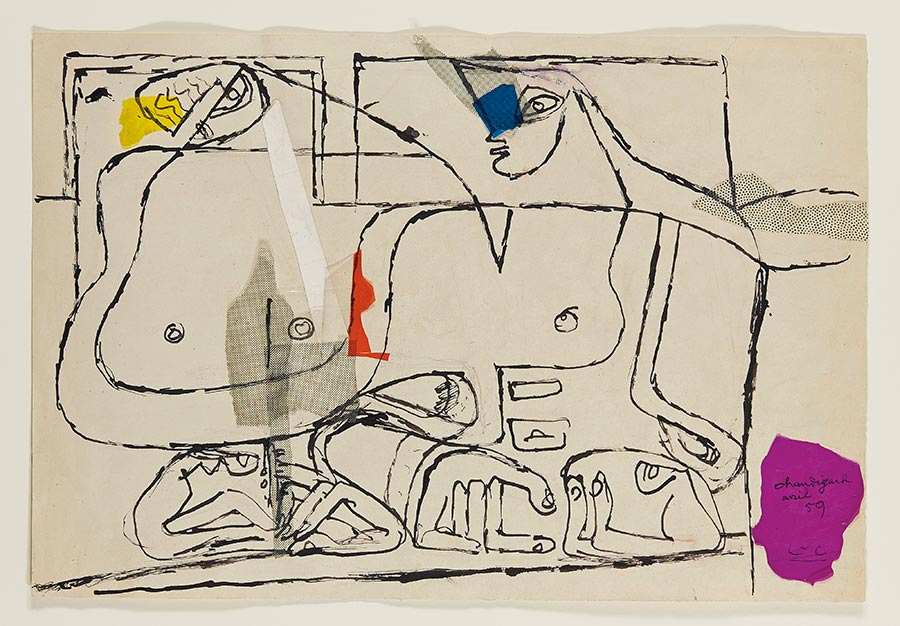 A painting by Le Corbusier. [Photo provided to China Daily]
Two years after his death, the last building which Swiss-French architect Le Corbusier (1887-1965) designed was inaugurated in Zurich. It was first named after Heidi Weber, a Swiss art collector who funded the building's construction and had been promoting Corbusier's works.
The Heidi Weber Museum, now named Pavilion Le Corbusier, is not only a physical manifestation of Corbusier's architectural philosophy. It houses a collection of his furniture designs and writings and also his sculptures, paintings and drawings, showing people a lesser-known aspect of Corbusier's practice of fine arts.
Three oil paintings and four drawings on paper from this collection will be auctioned by Christie's at a London sale of impressionism and modern art on Feb 28.
One painting is Accordion, Carafe and Coffeemaker, a still-life produced in 1926 that reveals Corbusier's maturity in composition and palette as he reached the height of a purist style.
Another painting, titled Gray Woman, Red Man and Bone in Front of a Door, which Corbusier produced in 1931, shows that he tried to fence off the limits of purism and explore with a new style.
With a career spanning five decades, Corbusier's architectural designs can be found in France, Switzerland, India, Japan and Argentina.