Designing culture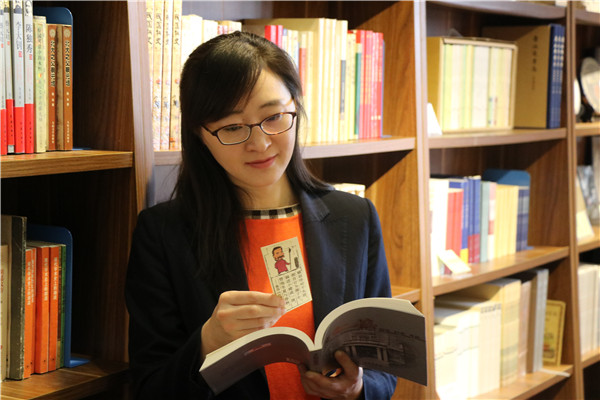 Liu Xin, a designer from the New Culture Movement Memorial and Beijing Lu Xun Museum, helps create popular souvenirs (below), including bookmarks and baggage cardholders.
"I see the ingenuity in these products," visitor Zhang Yi says.
"Over the years, I have gradually come to understand the works of Lu Xun that I learned at school. The images here make him appear accessible and they have prompted me to reread his books."
The project's leader, Li Zhanqi, says the essential goal is to create social benefits for everyday consumers.
More than 40 percent of the visitors are students. Liu often lingers around exhibitions to view visitors' reactions to her work.
Her most popular creations are postcards and stationary that cost between 10 and 30 yuan ($1.4-$4.2).
The Red Mansion also sells products based on Peking University's logo.
"We strive for affordable quality and cultural resonance," Li says.
Liu recalls a Peking University alumna, who was more than 90 years old and had returned from the United States, visited to see her old classroom.