Designing culture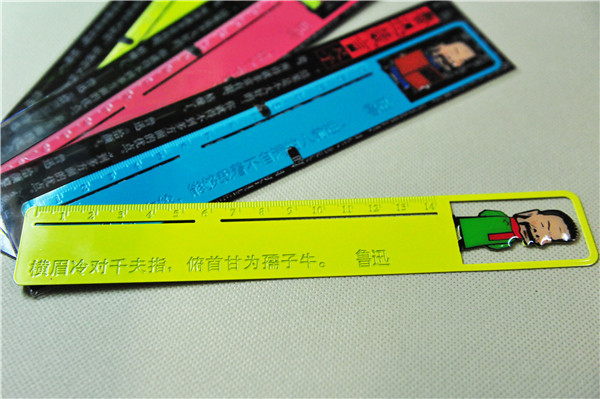 The museum's souvenirs range from rulers, bookmarks with Lu Xun cartoon, and teacups with lotus sketches by the late iconic writer. [Photos by Xinhua and provided to China Daily]
The Red Mansion has remained a magnet for youth for a century.
The four-story, redbrick icon of China's New Culture Movement has since its 1918 construction housed Peking University's library, school of arts, and presidents' and deans' offices. It has also housed maverick academics and revolutionaries who made history in the early 20th century, including Cai Yuanpei, Hu Shi, Li Dazhao, Chen Duxiu and Lu Xun.
Now, creative cultural products are bringing it back to life.
Peking University was a New Culture Movement stronghold in the 1910s and '20s. The movement tried to address China's ills through democracy and science, as Marxism rapidly spread across the country.
The New Culture Movement Memorial and the Beijing Lu Xun Museum merged in 2014, and creative endeavors were initiated the following year.
The museum's souvenir sales surged from a few thousand yuan two years ago to 70 times last year. That's partly because management introduced a new design program.