Tencent honors young designers for Forbidden City themes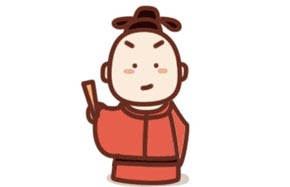 An emoji by Lingdaitu [Photo/Weibo account of Lingdaitu]
Chinese internet giant Tencent held its annual award ceremony for young designers in Beijing on Wednesday.
Called Next Idea, the project selects winners from among students of more than 1,000 colleges nationwide for their creativity in designing games, emojis and animations.
More than 100 groups participated in the game-design section of this year's competition.
In July, the company reached an agreement with the Palace Museum, also known as the Forbidden City, to allow designers a view of the cultural relics housed at the museum so they could be inspired. The emojis themed on the Forbidden City have been downloaded some 40 million times by users on QQ, a Tencent-managed app, since November.
One of the winners, netizen Lingdaitu ("rabbit in tie") created the emoji Night Ravels, inspired by a 10th -century painting by Han Xizai.
Related:
Palace Museum to release phone for Chinese New Year
Calendar books gain fans in an online world