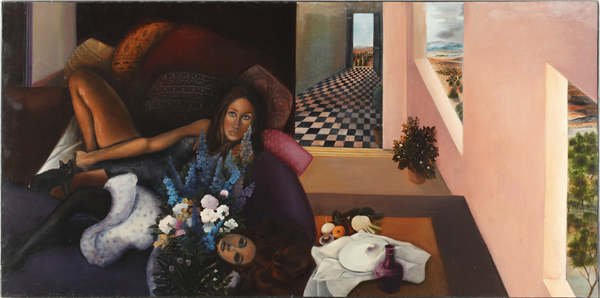 Artworks by members of the Academy of Fine Arts of France are on show at the National Art Museum of China in Beijing. Photos provided to China Daily
A Beijing exhibition spotlights links between the Academy of Fine Arts of France and top Chinese artists through dozens of paintings and engravings. Lin Qi reports.
For Chinese art lovers, the Academy of Fine Arts of France is as familiar as the distinguished National School of Fine Arts in Paris where many leading Chinese artists studied.
Abstract painter Chu Teh-chun (1920-2014), who was born in East China's Anhui province and became a French citizen in 1980, was the first ethnic Chinese to be elected a member of the French academy in 1997.
Five years later, Zao Wou-ki (1921-2013), Chu's schoolmate at the China Academy of Art in Hangzhou, Zhejiang province, who emigrated to Paris in 1948, also joined the French academy.
Both Chu and Zao are internationally acclaimed for integrating Chinese and Western artistic approaches in their abstract works.
An exhibition now on at Beijing's National Art Museum of China brings the French academy closer to viewers here. The show comprises 66 paintings and engravings by nine of its members.