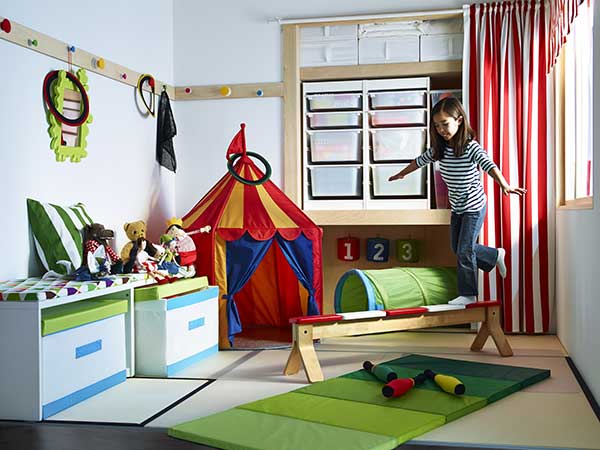 Designers believe that for children, playing is learning, and they get their inspirations from their own children.[Photo provided to China Daily]
For designers, children can be a source of endless inspiration, as participants found at a recent forum at Beijing Design Week.
At the forum Design for Kids, a group of renowned Chinese and international designers discussed how they design for children and how parenting has influenced their design.
Co-hosted by Little Planet, a Chinese online platform for sharing design for children, this is also the first time for BJDW to focus on the theme of kids.
Chinese architect Ma Yansong, best-known for his organic-shaped architectures like the Absolute Towers in Canada, shared his works, highlighting the art piece Monster's Footprint first exhibited at the Shenzhen & Hong Kong Bi-City Biennale of Urbanism\Architecture in 2009.
Originally designed as a critical reflection on rapid urbanization, the waving inner structure of the "footprints" attracted children to play inside it like a mini garden.
"There is a spontaneous interaction between the children and the space. It is their instinct to interact with the surrounding world," he says. "Most of our architecture in the city is squares. They are designed for the efficiency required by adults."
French interior designer Margaux Lhermitte started designing for kids after her daughter was born. Based in Shanghai, she found it difficult to buy European furniture designed for her kids, so she started making things by herself.
She made beds, wardrobes and shelves that encourage children to do things by themselves while having fun. The children have also become her first users and inspire her to improve the details.
"For children, playing is learning. When they play, they experience more emotions, and that will bring them more success in their life," she says.