McDonald's offers new dishes for Chinese fans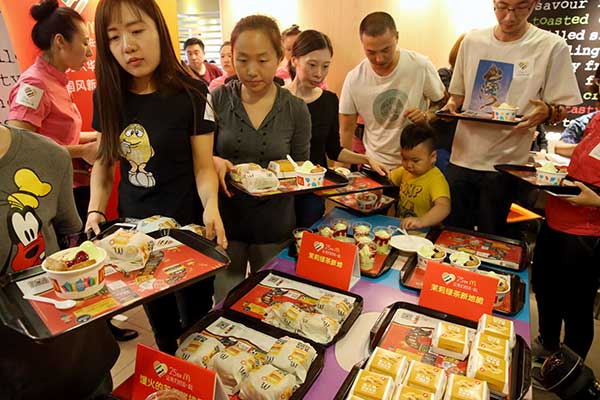 [Photo by Jiang Dong/China Daily]
To celebrate its 25th year anniversary of entering the Chinese mainland, fast-food giant McDonald's has launched a new series of dishes tailored for Chinese customers, as well as a collection of Chibi Maruko-chan toys.
The restaurant chain first opened a restaurant in Shenzhen in 1990, and now has more than 2,200 restaurants on the Chinese mainland.
In the past 25 years, the restaurant chain has developed many popular and localized dishes, including spicy chicken wings and spicy chicken burgers. In June, it invited diners in Shanghai to create their own version of burgers in a special promotion.
The new dishes it's launching now feature combinations of Chinese and Western ingredients, producing new flavors and looks, such as steamed bun and cheeseburger with pork steak, fish pie with vegetables, and a wide choice of Asian teas, including Darjeeling.