Young people continue the art of 'painting with fire'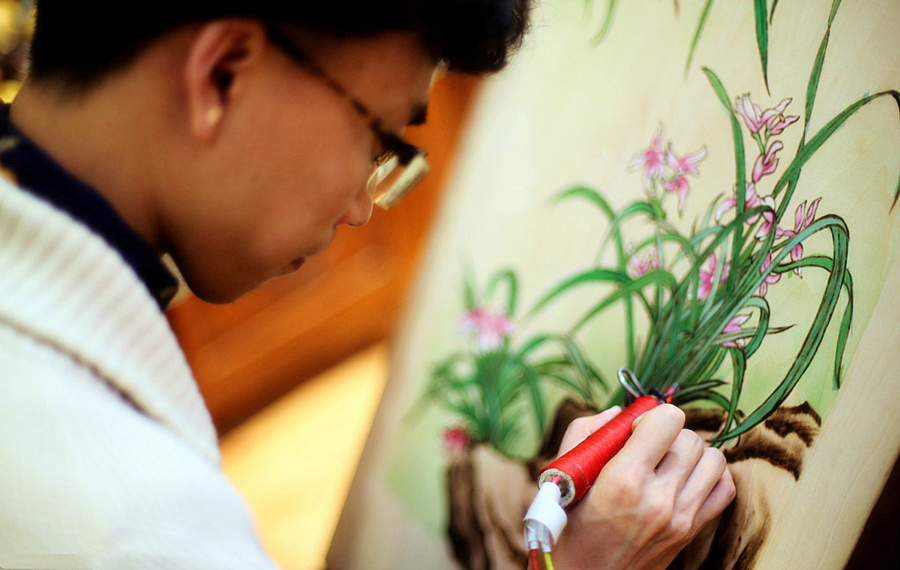 Li Yanjie, a pyrography inheritor of post-90s generation, is dedicated to improving and promoting the traditional handicraft. [Photo/IC]
Pyrography, which means writing or painting with fire, is the art of decorating wood or other materials with burn marks resulting from the controlled application of a heated object such as a poker.
The post-90s generation in China was born between 1990 and 1999 in China. As the post-90s people are entering their prime, they have become the backbone to inherit traditional handicrafts.
Li Yanjie, a post-90s man, has loved pyrography for a long time. He is dedicated to improving and promoting pyrography, opening the only pyrography art shop in Zhengzhou, Central China's Henan province.
Li works with home decoration companies to challenge the idea that pyrography is only for small objects such as chopsticks. He also lends a more modern aesthetic to his pyrography works and uses different colors to replace the traditional hues of black, white and gray.
Li believes that through his efforts, pyrography will transform from a marginal handicraft into a popular one.