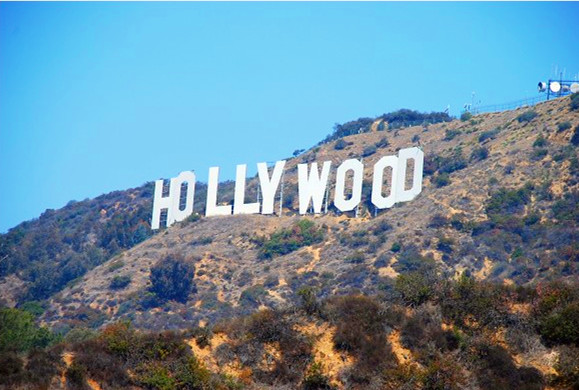 An undated photo shows the Hollywood Hills with the big Hollywood sign. [Photo/Xinhua]
Latest stats are suggesting the Chinese box office may surpass the US as the world's largest by as early as 2018.
Jim Rainey is a senior film reporter with US-based film industry publication Variety.
He says the overseas markets have become something U.S. filmmakers can no longer ignore.
"In the old days, if you opened a film in the U.S. and it did good box office in the US, that's all you needed to worry about. But now most of these big, especially these big tentpole, the big event movies, they're making three quarters, roughly, of their box office overseas."
One area which is gaining a lot of attention among film industry observers in the United States is the draw toward big-budget films in China.
A number of recent high-budget films have had poor showings in the North American market, but have seen their bottom-line bolstered by revenues from China.
A prime example of this is the latest in the Terminator series, Genysis, with Arnold Schwarzenegger.
The film cost 155 million dollars to produce, but pulled in less than 90-million at the US box office.
But in China, Genysis has raked in more than 100-million US dollars.