Zhang Yimou wins 15m yuan lawsuit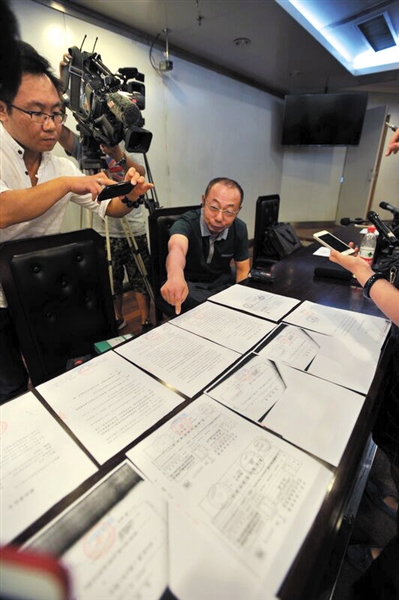 Zhang Yimou's laywer (right) presents evidence for the lawsuit. [Photo/Agencies]
Award winning Chinese director Zhang Yimou has won a 15 million yuan ($2.4 million) lawsuit against Hong Kong based New Pictures film company.
Now he can finally get paid for a movie which he directed for the production house way back in 2009.
The Chaoyang District People's Court in Beijing ordered New Pictures to pay Zhang 15 million yuan or some $2.4 million for directing the film, A Woman, a Gun and a Noodle Shop.
The director says the production company had agreed to equally share revenues minus promotional costs of the film, but he had never received any money.
New Pictures could not offer any evidence of payment either. But the company says it plans to appeal the court's decision.
Zhang and New Pictures ended their decade-long relationship in 2012.
Related:
Zhang Yimou sues ex-partner for $2.5m share of distribution money