Besunyen marks 15 years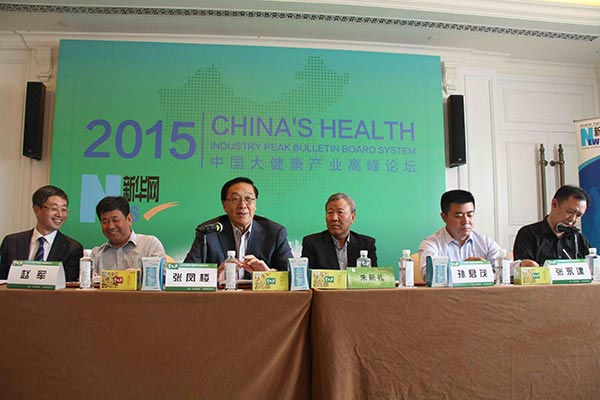 Besunyen Holdings holds an event in Beijing. [Photo provided to chinadaily.com.cn]
Besunyen Holdings, a Chinese company that makes therapeutic tea products, recently held an event in Beijing to mark 15 years in business.
Company and government officials present at the event, also discussed ways to use crowdfunding and other online trends to advance China's health industry. In the end of May, Besunyen unveiled its Tea Plus brand, which is targeted at online customers, in response to the central government's call to use the Internet as a driving force in traditional industries.
"The Internet is an important sales channel for all companies," said COO Zhao Yuanhua.
She said the new brand is based on its star products — slimming and detox teas, which are popular among middle-aged and elderly women.
According to her, Tea Plus products aren't categorized as health products, but Chinese teas are known to have slimming effects on people who consume them regularly.
Zhang Fenglou, chairman of China Health Care Association, said that he expected a rise in the standards of products in the country's food and beverage industry owing to a stricter food safety law, effective from Thursday.
Zhao Yihong, president of Besunyen Holdings, also announced that juice producer Huiyuan Group had recently become the second-largest shareholder in Besunyen.