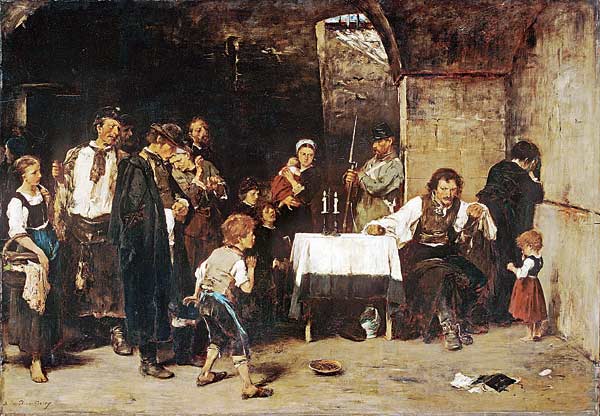 The painting The Last Day of a Condemned Man. Photos provided to Shanghai Star
Works from one of the greatest painters of the 19th century, Mihaly Munkacsy, are touring to China thanks to Hungary's Museum of Fine Arts. Zhang Kun takes a look.
Paintings by Mihaly Munkacsy (1844-1900), known as one of Hungary's greatest artists, are on display at a large exhibition at China Art Museum Shanghai until Jan 18.
The exhibit features 94 paintings from the national Museum of Fine Arts of Hungary, including some of the most important works in Hungarian art history, by Munkacsy and other artists from the same period.
Laszlo Baan, director of the Hungarian museum, says this is the first time his museum has held such a large exhibition abroad, and the art works have an insurance value of up to 200 million yuan ($30.36 million).
As part of the program marking the 65th anniversary of Sino-Hungarian diplomatic relations, the show is also part of the ongoing 16th China Shanghai International Arts Festival.