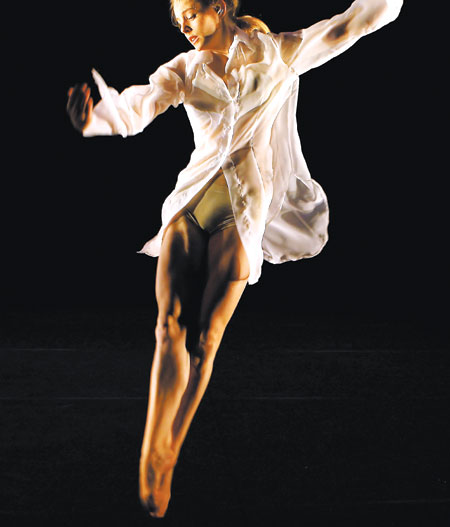 Photos by Roy Campbell-Moore provided by British council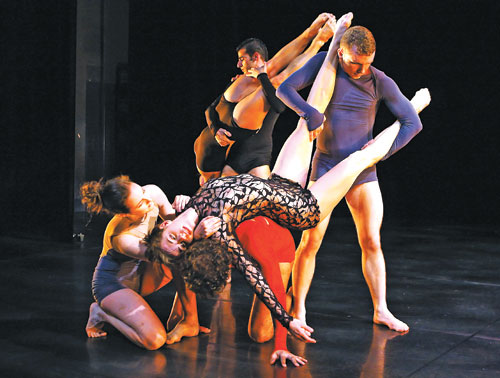 A group of dancers will present the words of Dylan Thomas, one of Britain's most loved poets, on stage in a tour around China. Liu Jinmei speaks to those involved in the bold production, which combines traditional Welsh music.
In a bitter and sad tone, Welsh poet Dylan Thomas lamented that his poem was not written for "the strut and trade of charms on the ivory stages". If he had lived to watch the National Dance Company Wales performers dance to his poetry, he would have swallowed his own words.
Related: Artist finds a world of inspiration in lakes
The company's latest production, By Singing Light, interweaving Thomas' poetry and Welsh songs, enthralled those who packed Queen Elizabeth Hall in London in February. The bold and energetic performance drew cheers and applause from the audience as they relived the works of one of Britain's most loved poets.
"For those who hold the opinion that Wales has nothing to offer as far as contemporary dance is concerned, think again. National Dance Company Wales put on a performance which is enrapturing and simply beautiful," commented The Guardian.
The show was part of the British Dance Edition 2012, an event which presents a unique opportunity for global artists, producers and programmers from across the world to observe and discuss trends in contemporary dance.
Fans in China will have the pleasure of relishing the production in September, as the company will tour Chongqing, Qingdao in Shandong province, Zhengzhou in Henan province and Shanghai, as part of the UK Now Festival.
The 25-minute work, incorporating twisting, turning, clinging and lifting, expresses the poet's graceful lines about the passion and insecurities of being an artist.
Dancers' movements match the traditional Welsh folk music in the background. Dramatic lighting is used to enhance the effect of the stage, which looks absolutely stunning.
"I was very interested in formal dancing, graceful rhythmic information that is rooted in the 'Petronio Language' and more pedestrian task-like movement where people are being people, more specifically, people who are physically assisting other people," says leading US choreographer Stephen Petronio, who was commissioned to create the piece, a debut of the company.
Artistic director Ann Sholem attributes their exceptional quality of work to their cooperation with Petronio.
"Petronio approached me with a proposal to make a new work for the company. 'Wales is the land of song, I'm interested in choral music, let's work together,' he said; and so we have and I am thrilled with the results of the collaboration," Sholem recalls.
Petronio says he was inspired by the landscapes of Wales and its tradition of song. As a fan of Thomas, he decided to combine the two elements in his new creation.
"I know it is a challenging decision for an American, but I thought, if I am creating work in Wales it must be Dylan Thomas," he says.
Together with New York composer Son Lux, he chose two poems from Thomas' works: In My Craft or Sullen Art and a short extract from Lament.
Next, Petronio had to find out if there was chemistry between him and the dancers.